Business Alliance's kudos for 27 Institutions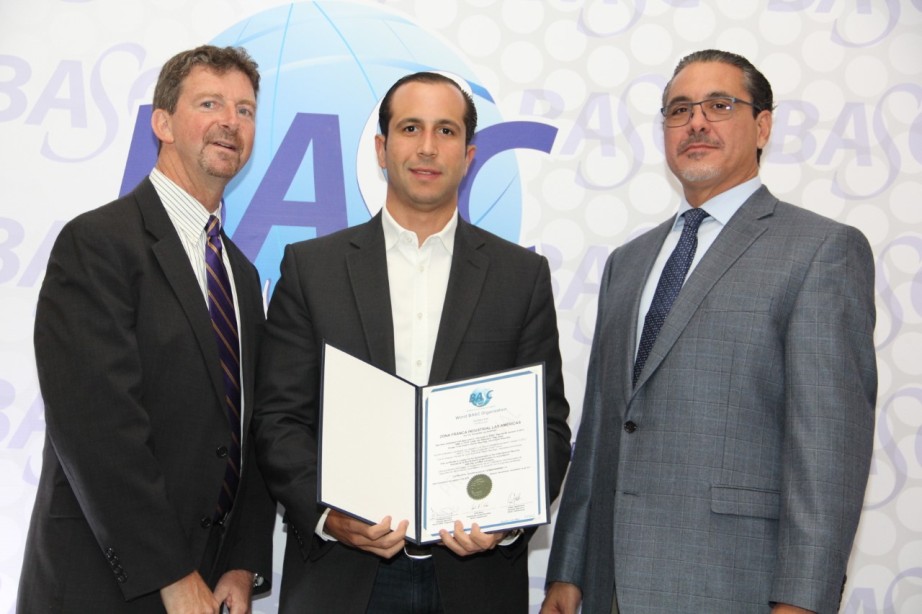 Luís Manuel Pellerano, David McNeill, Erik Alma.
Santo Domingo.- The Business Alliance for Secure Commerce (BASC Dominicana) local chapter held its annual meeting, where it delivered to 27 institutions security certifications under the regulations of the international entity, highlighting the benefits of implementing systems that guarantee an efficient risk management and the continuity of business based on a culture of improvement.
Present in the meeting at Hotel Real Intercontinental, headed by BASC Dominicana president Erik Alma, were US Embassy chief of staff David McNeill, American Chamber of Commerce executive vice president William Malamud and Dominican BASC board member Ricardo Seravalle.
Of the 27 companies, five were certified for the first time under the BASC international standard: International Transport (Intertrans), L & G International Movers, Pinturas Popular, Servicio Nacional de Seguridad Integral (SENASE) and Stop K9.
The companies re-certified were Alarma 24, Caribetrans, Cerveceria Nacional Dominicana (CND), Consorcio Cítricos Dominicanos, Consultores en Sistemas de Seguridad (CONSULSISE), Marítima Dominicana, Mejía Arcalá, Latin American Free Zone Investments Dominicana (Piisa), Plásticos Multiform, SEADOM SAS, Seguridad y Garantía (SEGASA) and Servicios de Seguridad (SEGURIASA).
Also re-certified were Vanter, Zona Franca Industrial LAS AMERICAS, CaribEx Worldwide, Laboratorio Clínico de Moya, Molinos del Ozama, Quala Dominicana, RODEMSA SRL, Davis And Geck Caribe – Medtronic, Henríquez & Asociados and Tonka Footwear.