Veteran journalist José Monegro to head newspaper El Dia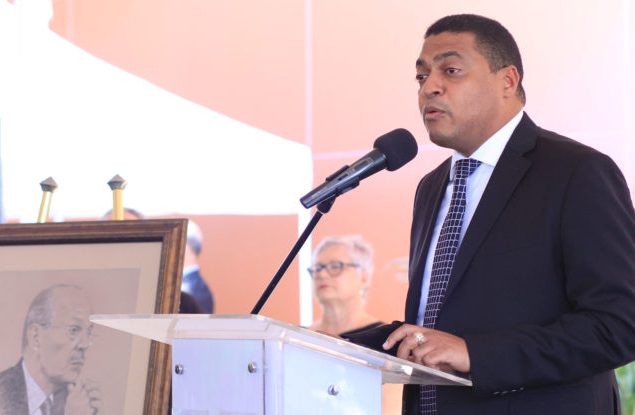 José P. Monegro, with rendering of Rafael Moliina Morillo to his right.
Santo Domingo.- Journalist and lawyer José Monegro has been appointed editor-in-chief of newspaper El Dia, replacing the late Rafael Molina Morillo, Corripio Media Group president José Luis Corripio announced Wed.
Monegro served for 15 years as deputy chief of El Dia, working alongside Molina for more than 22 years.
"Jose Monegro is sure to follow the legacy of his predecessor and will take El Dia to the next level in journalism and public acceptance," Corripio said.