Violinist Aisha 'East To West World Tour' next stop Ecuador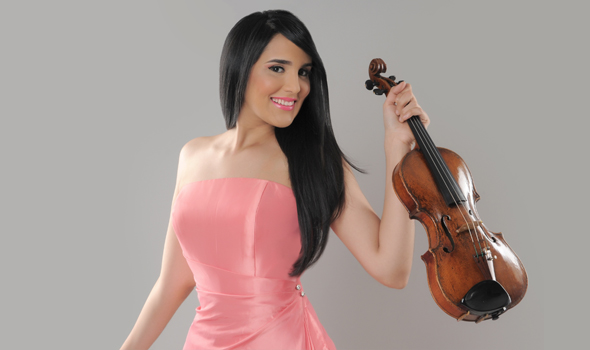 A. Syed
Miami.- Violin virtuosa Aisha Syed Castro continues on Friday her "East To West World Tour" (Gira Mundial del Este al Oeste), with six performances at three cities in Ecuador.
On Friday June 23, and Sunday 25, she will perform Shostakovich's Concert # 1 at the Teatro Pumapungo in the city of Cuenca, accompanied by the Cuenca Symphony Orchestra conducted by the maestro Michael Meissner, while on Saturday 24 will hold a master class in the same theater.
The Dominican violinist will also perform in Loja, and conclude her tour of Ecuador at its capital, Quito, on Wednesday, July 5.