EU, local entities reforest are remote village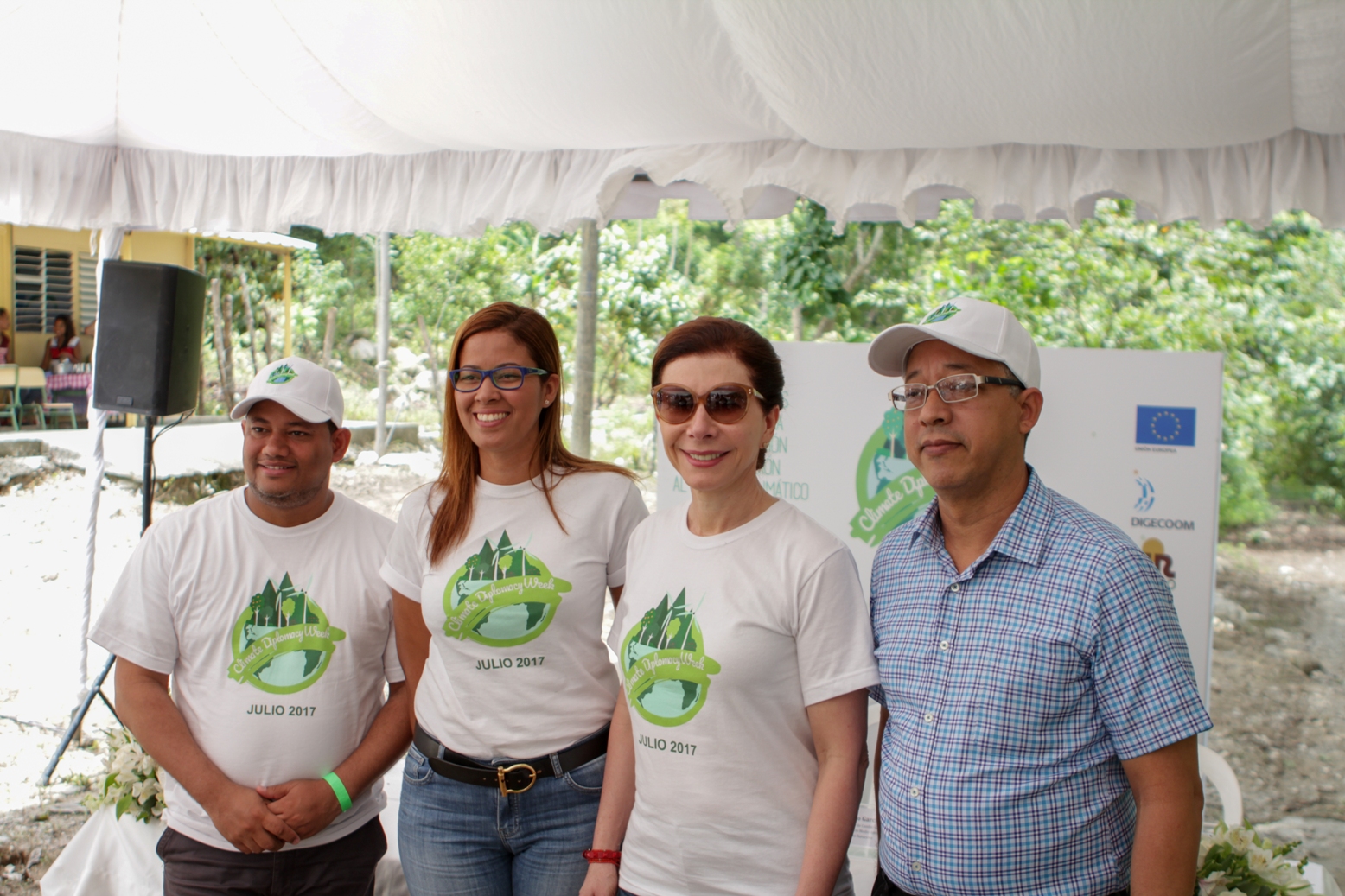 Pedro Luciano, Sarah Soriano, Melba Segura de Grullón, Pedro García
San Juan, Dominican Republic. – The European Union, the Multilateral Cooperation Agency (DIGECOOM) and the Fundación Sur Futuro reforested an area neat the village Lima-Ingenitos in Sabaneta township, in the highlands of San Juan province (south).
The planting of 4,000 seedlings in the area of ​​influence of the local hydroelectric dam aims to raise awareness on the link between energy and climate change.
More than 200 people took part in the reforestation effort, including Fundacion Sur Future president Melba Segura de Grullón, Environment Ministry Climate Change director Pedro García, European Union Delegation Programs leader Sarah Soriano, as well as members of DIGECOOM, and the National Council for Climate Change and Clean Development Mechanisms (CNCCMDL).
Also officials from the Rural and Suburban Electrification Unit (UERS), the National Water Institute (INAPA), the canals and dams agency(INDHRI), and representatives of he community and companies in the area.