Dominican-born cop in high-ranking promotion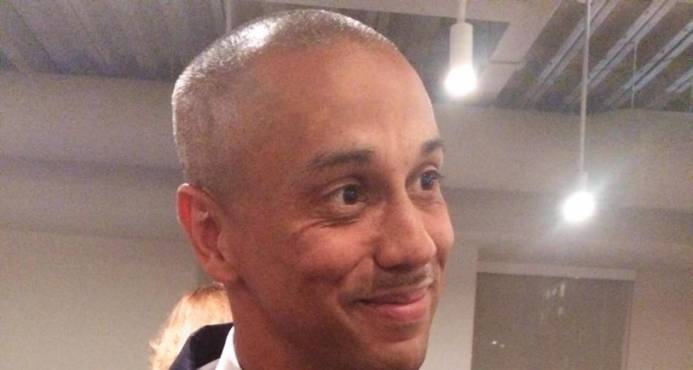 Assistant NYPD chief Fausto Pichardo. Photo: diariolibre.com
New York City.- NYPD police officer Fausto Pichardo, who was born in Jánico in the province of Santiago de los Caballeros, was promoted to assistant chief Thursday in a ceremony headed by City Mayor Bill de Blasio. Pichardo's duties will include executive officer of the Patrol Services Bureau.
Pichardo is the first Dominican to achieve this rank. Dozens of Dominicans attended the ceremony and waved national flags in support of the new assistant police chief.
Fausto Pichardo, former commanding officer of the 43rd Precinct, was promoted to Assistant Chief and executive officer of the Patrol Services Bureau. He began his career with the NYPD in July 1997 as a police cadet. He became a police officer two years later and patrolled the Midtown North Precinct. He later worked in various commands in Patrol Borough Manhattan North, and the Office of the Deputy Commissioner of Public Information. He served as executive officer of the 28th Precinct, and as commanding officer of the 33rd Precinct.
Pichardo said he felt very proud to have come to the United States from Jánico, which he described as a poor town with hardworking people, and to rise to the rank that he has achieved in the NYPD. He spoke of his lifelong dream to serve the community as a police officer and thanked his family for supporting him throughout his career.