Taye Diggs and Misty Copelnd support The DREAM Project annual NYC benefit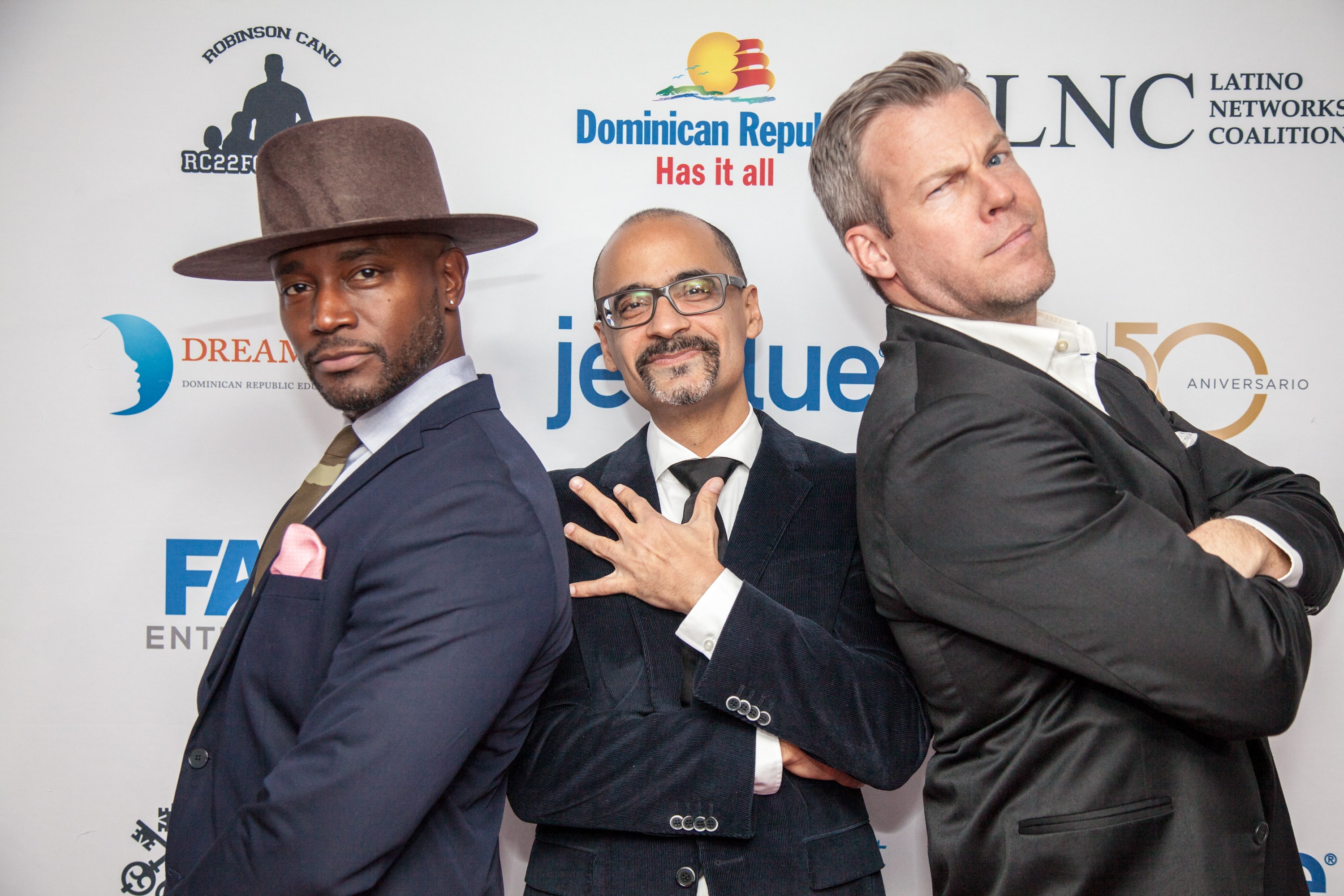 March 7, 2018 – New York – *The DREAM Project *united New York's most
prominent philanthropists, Latino leaders, and celebrities at their annual
benefit to change the lives of thousands of children and young adults in
the Dominican Republic. The DREAM Project's Sixth Annual NYC Benefit, Sueños
2018 <http://www.dominicandream.org/suenos>, took place at The Italian
Academy at Columbia University.
This exclusive event, organized by event planner to the stars Kathy Romero,
kicked off with a special VIP reading by Junot Díaz, followed by the main
event, headlined by this year's awards. The evening entertainment was
highlighted by the first US performance by the DREAM Bachata Academy Band,
followed by the croonings of bachata diva Andre Veloz who put everyone to
dance.
Attendees included Pulitzer Prize winner Junot Díaz who received the
DREAMer of the Year award, and was joined by no other than the Principal of
The American Ballet Theatre Misty Copeland, Educators of the Year Actor and
Head Start Ambassador Taye Diggs with artist and writer Shane Evans,
"School of Rock" Star Brandon Niederauer and style guru and film
director Carlos Lamarche.
In addition, Beachwold Residential was awarded Corporate DREAMer
of the Year for the contribution and emphasis they have placed on education
in the Dominican Republic.
"The Sueños Benefit has become a bridge between thousands of disadvantaged
youth in the Dominican Republic and our global DREAM community here in NYC.
There are so many motivated supporters, just looking for a way to give
back. DREAMs innovative solutions for improving education provide that and
the benefit is the one night a year we all come together to celebrate that
vision," said Jonathan Wunderlich, Director of Development at DREAM.
"I was in the Montessori preschool at DREAM first, then Summer Camps every
year and the Music Program. Now, my dream is to be a professional musician,
but graduating from high school comes first. I wasn't nervous on the plane,
but it was my first time. We are used to performing, so that was fun. The
cold was OK too, I just can't believe all the moto taxis here have 4
wheels!," said Adriel, a student at the DREAM Bachata Academy.
All proceeds from the event will go directly towards DREAM's early
childhood development, at-risk youth and workforce development programs,
impacting more than 8,000 Dominican youth in 27 different communities.