Dominican violin virtuoso announces local, foreign tours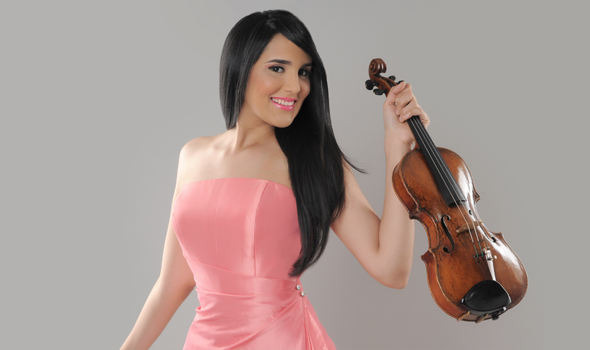 Santo Domingo.- Violin virtuoso Aisha Syed, who will perform in a series of concerts in the Dominican Republic, has been able to appreciate how classical music conquers audiences throughout Latin America.
The Santiago native says that in addition to her multiple concerts in recent years on this part of the world, her performances also reach European audiences.
"The future of classical music is prominent throughout Latin America and I can say that because I have performed in Chile, Colombia, Argentina and other countries and the support of the people is immense," Syed said on Telesistema Channel 11.
She will perform tomorrow Sat. in the National Theater; on the 21st at Punta Cana and in Santiago's Gran Teatro del Cibao on April 18; and at Puerto Plata on the 14th.
After those performances, she will continue her tour through several Latin American countries.
Master classes
Aisha will initiate "Music for all," which forms part of her Music for Life foundation, to provide master classes for music students across the country.