US Congress medal honors Dominican-born Tuskegee pilot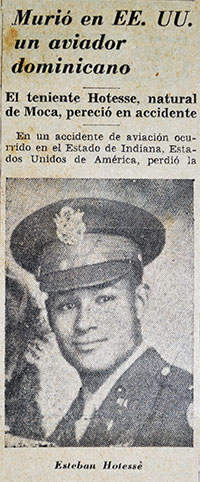 New York.- Military aviator Esteban Hotesse, the only Dominican in the legendary Tuskegee group of black pilots of the US Army Air Force during World War II, received the US Congress Gold Medal posthumously, in a ceremony in New York on Friday.
Hotesse, who was born in the northern city of Moca in 1919 and arrived in New York with his mother and sister when he was four, is the first Dominican to receive that merit, for his services as a member of Tuskegee Airmen.
Congressman Adriano Espaillat (D.-NY) and New York City College Dominican Studies Institute provided the documents required by the Government and the Army to prove that Hotesse, who obtained the rank of 2nd Lt., was one of the pilots of the group, which was on active duty from 1941 to 1946.