A Dominican shines among the Rockettes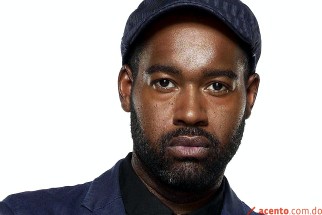 Emilio Sosa
The iconic show 'Christmas Spectacular,' a magical New York tradition that turns 86 transforms the final part of the show this year. 'Christmas Spectacular' now presents 'Christmas lights' a unique final scene with new choreography and games of lights for which it was necessary to create new costumes for the famous dancers known as the Rockettes.
The Dominican designer, Emilio Sosa, was chosen for the particular mission in which he shows off his ingenuity and creativity. However, for Sosa, this is not an unknown area. Sosa has worked on the costumes of the musicals "On Your Feet," Motown, "Lady Day at Emerson's Bar and Grill," and "Porgy and Bess" (2012) for which he won a nomination for the prestigious Tony Awards.
Sosa says that working with the Rockettes is a unique opportunity to unleash his imagination and at the same time a test of fire for everything that involves the process of producing pieces for a show of the magnitude of 'Christmas Spectacular.'
"I feel honored and delighted to join the fantastic work team of this legendary show to work with the Rockettes.
This is a unique experience, we speak of a team with impeccable work where organization and quality are fundamental, "he added about the show that will conclude its season of presentations on January 6.
For Sosa, who discovered his vocation for fashion design when he was just 14, this show represents a special reunion with the famous dancers. Also, the designer collaborated with the Rockettes in the costumes for their 'New York Spectacular' show.
"The Rockettes" is a dance company founded in 1925, which performs at Radio City Music Hall. During the Christmas season, they have presented five shows a day, seven days a week, for 77 years.
"The key to my validity in this highly competitive field is that I put much passion into what I do. I focus on each project as if it were the last. My work in theaters depends on others – that they hire me, so I always consider each piece I make as my biggest reference for the next contract," he said.
Emilio Sosa grew up in the county of El Bronx, but he was born in Boca Chica. When he was just a child, his parents emigrated to the Big Apple where he studied and saw his career take off.
He admits that although he grew up in the United States, he always remained attached to his origins.
His words
"I visit the island frequently, and my parents still maintain the house where I was born. It's fascinating to disconnect from everything and go for a walk around the city, visit that maternal home. These trips fill me with a lot of energy," adds the designer who confesses to being a faithful follower of the music of Milly Quezada and Johnny Ventura.
Emilio Sosa, who has his own clothing line, called ESOSA, is also known for his participation in the seventh season of Project Runway and the second season of Project Runway: All Stars.
INSPIRATION.
Speaking about the source of inspiration that helped him embark on a career in fashion design, Sosa, who also keeps in his baggage a Drama Desk Award nomination for the outfit he designed for the show By the Way, Meet Vera Stark, explains that the deceased Dominican designer Oscar de la Renta occupies a principal place in his professional training.
"To say that Oscar de la Renta was always my biggest motivation seems the most obvious, most predictable answer, but it is the only possible answer. I have always admired his greatness as a professional and as a human being.
I had the opportunity to meet him while I was just a student and years later, as a professional I had the chance to share with him. He was an exceptional person in all aspects, I am always proud to know that we shared the same Dominican origin," he concludes.