Congratulations, neighbor!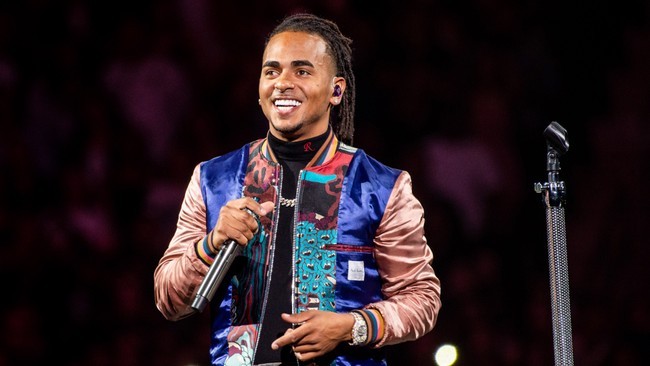 Ozuna, the first artist with 7 videos with over one billion views on YouTube
Puerto Rican urban singer Ozuna became the first person to achieve at least seven of his music videos to surpass one billion hits on YouTube as a leading artist or in collaboration, surpassing Canadian Justin Bieber, it was reported Wednesday.
Ozuna broke the Bieber record with a music video for "Taki Taki," with DJ Snake introducing Puerto Rican artists, Selena Gómez, and Cardi B, detailed the platform in a press release.
Thus, Ozuna is located as the leader of the prestigious "Billion Views Club" on YouTube.
Even more impressive is the fact that when Ozuna released their first album at the end of 2017, "Aura," and four Bieber music videos reached the millionth figure.
The other six music videos in which Ozuna has appeared are "Criminal", along with Natti Natasha; the remix of "Te boté", along with Nicky Jam, Bad Bunny, Casper, Nio Garcia and Darell; the remix of "El farsante" with Romeo Santos; "Now it says", with J. Balvin and Arcángel; "Escápate Conmigo", with Wisin, and "Preparado".
Ozuna, in turn, was the most viewed artist on YouTube in 2018, regardless of the musical genre and language.
The interpreter has collaborated with a variety of artists and has successfully established the current trend of "reverse crossover" with singers such as Cardi B, Akon, Selena Gómez, and Post Malone, among others, singing in Spanish.
Ozuna, on the other hand, recently concluded its "Aura USA Tour 2018" tour, which broke attendance records at stadiums such as the American Airlines Arena in Miami and the Forum in Los Angeles.
Likewise, he achieved a full house at the BOK Center in Tulsa, Oklahoma, where a Latin music concert had never been offered before.
The achievement gave the singer an official proclamation of the local government and the keys to the city.
The Ozuna channel on YouTube has more than 22 million subscribers, and also has 13 million followers on Instagram and 4.2 million on Facebook.