Dominicans stand out at international robotics competition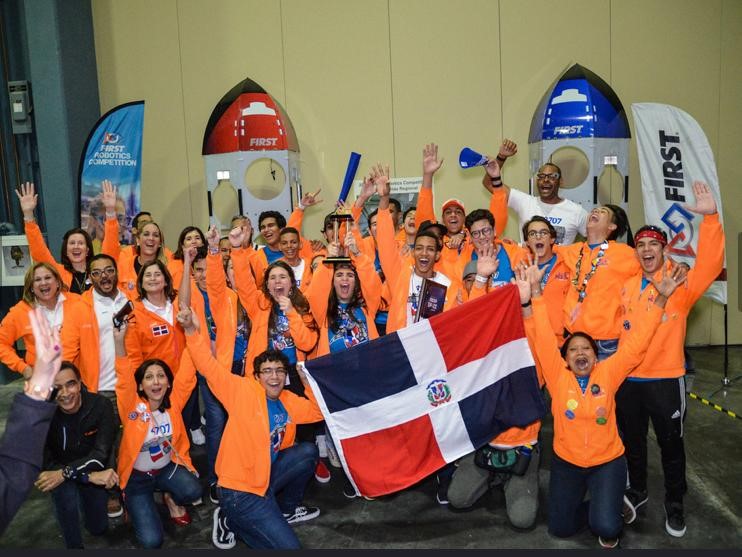 West Palm Beach.- Dominican Republic's "Team Force" from the Lux Mundi educational community and the San José Fe y Alegría Polytechnic, made it to the finals at the Chairman's Award in the South Florida Regional Robotics Competition (FIRST) 2019, recently held in West Palm Beach, Florida.
"As part of its social commitment, this teaching center sponsored the joint participation of students from the public-private sector in this program of high international technology competition," said Lux Mundi director Dr. Leonor Elmúdesi de Bancalari in a statement.
She said the Chairman's Award is the highest honor awarded in the FIRST Robotics competition that recognizes the team that best represents the model to be followed by the other teams, assuming the purposes and objectives of FIRST.