A wooden Beetle and a father's pledge to his daughter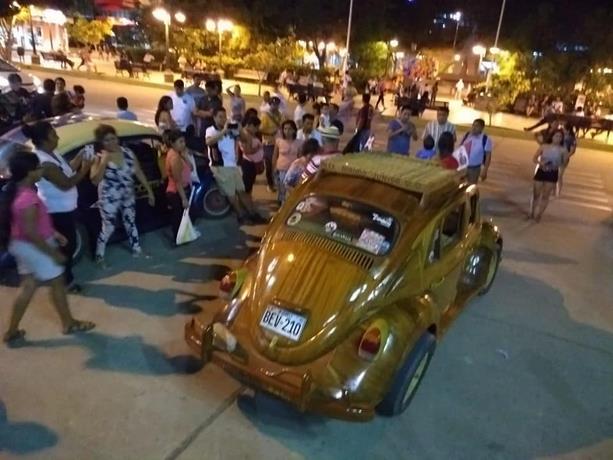 Photo courtesy of listin.com.do
Santo Domingo.- The daughter of Bienvenido Ortega, a Dominican cabinetmaker based in Peru, had a very important request to make to her father: she wanted him to build a wooden car and take it to the United States, where the 15-year old calls home.
Built and carved with his bare hands, Ortega created a wooden Chevrolet and set off on his journey from Lima, to Colombia, where he would embark the gift by sea.
However, an engine failure and red tape prevented him from fulfilling his objective and forced him to donate the vehicle.
But since a father's promise to his children is sacred, Ortega would keep his word, this time he has built "El tronco móvil 2" (Fred Flintstone), as his friends call the replica of a Volkswagen Beetle of the 1970s.
This 56-year-old Dominican has 40 as a cabinetmaker, his experience in the craft and his love for fulfilling a promise have made the work in this second vehicle, despite being more complicated, will take around 9 months.