United States-based Dominican writer wins international academic prize with her first book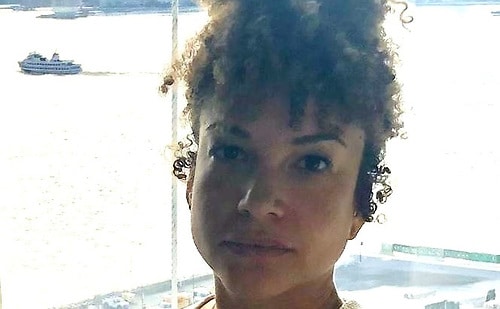 Photo : External source / Dixa Ramírez D 'Oleo, winner of the international prize of the Caribbean Studies Association for the best Caribbean-themed book.
Dixa Ramírez D 'Oleo, a writer of Dominican origin in the United States, won the Bárbara Literary Prize awarded by the Caribbean Studies Association (Association of Caribbean Studies, international academic entity).
The award, conferred every three years to the best published book of a Caribbean theme, was awarded to Ramírez D 'Oleo for her first work, Colonial Phantoms: Belonging and Refusal in the Dominican Americas, from the 19th Century to the Present (which translates as "Colonial Ghosts: Belonging and Denial of the Dominican in the Americas, from the 19th century to the present").
The winning work was distinguished for its literary and academic merits. The book highlights the stories and cultural expressions of the Dominican people. Mixing historical and literary analysis, the author reveals how Western discourses have distorted, miscategorized or erased the Dominican Republic since the 19th century, despite its central place in the history of the Americas and the Western world.
The award, announced during the 44th annual congress of the Association of Caribbean Studies, was held recently in the city of Santa Marta, Colombia, with the theme: "The Caribbean in times of storms."
Ramírez D 'Oleo is a doctor of literature, specialized in the Caribbean, graduated from the University of California at San Diego. She was a professor at the Princeton and Yale universities and currently teaches transnational literature at Brown University, in the Department of American Studies.
Her book was edited by the University of New York, whose editors have highlighted that the work places the Dominican people, culture, and history at the forefront of an insightful investigation into colonial modernity in the Americas.
In her work Colonial Phantoms ("The Colonial Ghosts") the author demonstrates how the imperialisms of the West have profoundly impacted the lives of Dominicans, giving rise to a Dominican history related to nationalism, while the nation has dealt with that complexity in the what Ramírez D 'Oleo calls "the Dominican Dominicans," that is, the Dominican through the Americas.
Her study analyzes literary and musical expressions, cinema, plastic arts, the architecture of public monuments and other subjects, to illuminate the resistance and Dominican search for legitimacy in the western world.
The work of Ramírez D 'Oleo had already obtained this year's Isis Duarte Book Award 2019 from the Latin American Studies Association.