AES Dominicana Foundation furnishes Boca Chica Hospital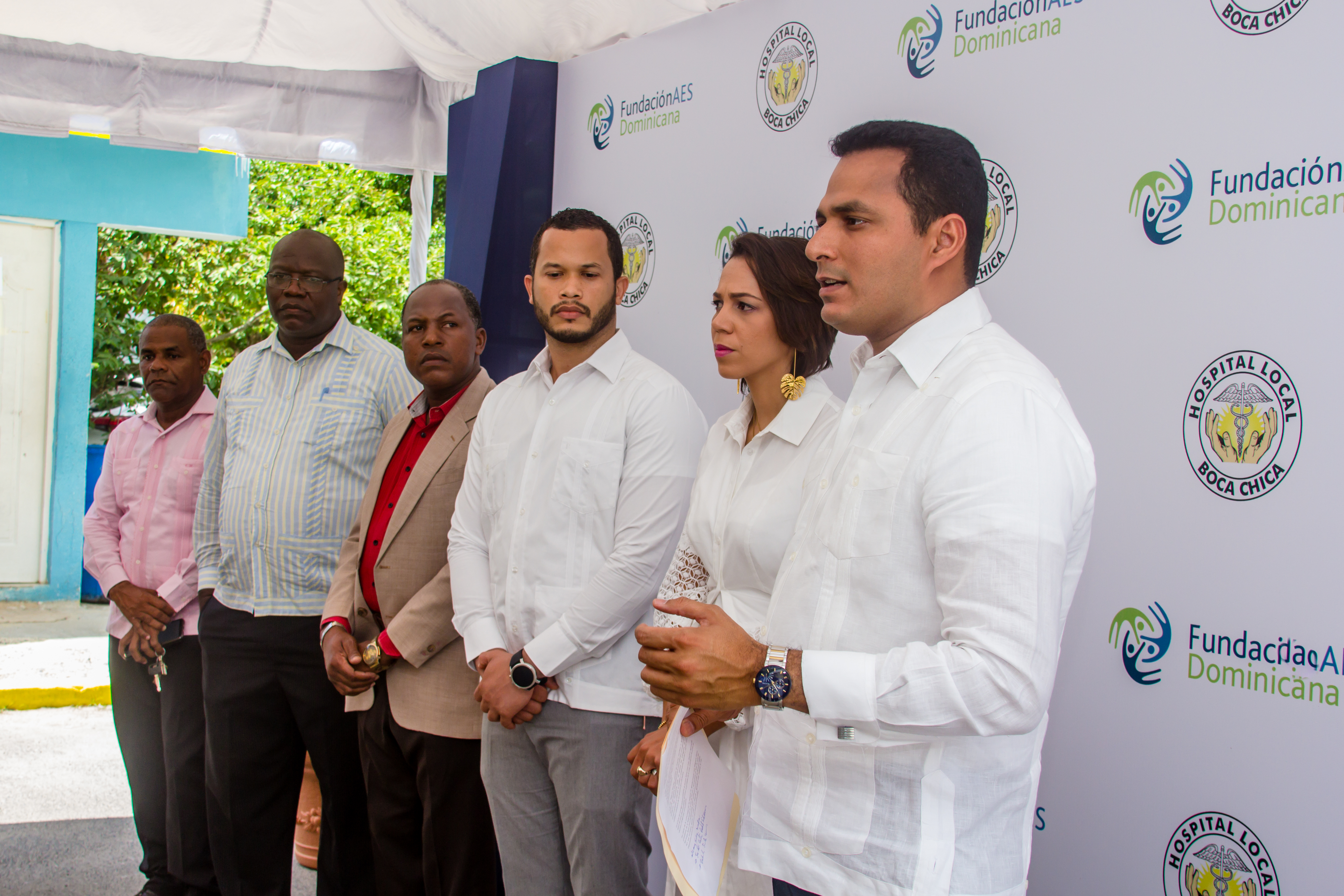 J. Jimenez.
Press Release
Boca Chica, Dominican Republic.- The AES Dominicana Foundation, as part of the social responsibility actions of the Gasoducto del Este project, donated more than half a million pesos in furniture to the Boca Chica Local Hospital (La Maternidad).
The equipment and furniture delivered will improve the hospital spaces, contributing to the offer of a better, more comfortable and agile service. The Foundation donated from rows of seats, desks, air conditioning to projectors and computers.
Jorge Jiménez, director of the Gasoducto del Este project, said the donation is part of the group of social works that are currently being carried out through the AES Dominicana Foundation, to leave a tangible mark that contributes to the development of the municipalities of Boca Chica and areas nearby that also make use of this important health center.
Gratitude
Nikaurys Sánchez, director of the hospital, expressed her gratitude on behalf of the users, employees and the entire community that converges in the hospital to the Dominican Aes Foundation. "The delivered equipment, which we promise to ensure its care and conservation, contribute to improve every day the quality and efficiency of the services we offer," he said.
The ceremony was attended by Dr. Mirna Font Frías, Regional Director of Health of the Metropolitan Area, as well as local authorities, presidents of neighborhood boards and community leaders.
On behalf of the community, the words of thanks were delivered by José Altagracia Castro, president of the Federation of Neighborhood Councils and Non-Profit Associations of the Boca Chica Municipality (Fedejuvemb), who said that with all the works carried out by AES that municipality will have a before and after. He thanked the support given to the most important health center that the community has.