Steffany Constanza: The singer "who came down from the mountain" to merengue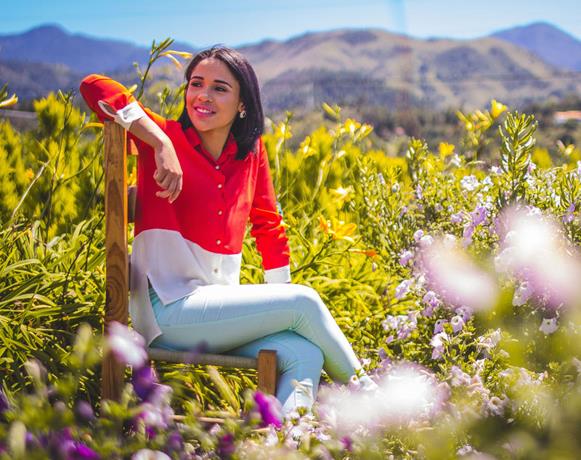 Steffany Constance promotes "Ayyy qué calentón" (Ayyy what heat)
The young merenguera Steffany Constanza #LaPeligrosa presented her new song "Ayyy que Calentón," which she hopes will become the Christmas success.
"The one that came down from the mountain," as the artist's musical slogan says, follows a rising career with four musical cuts presented during this year, in addition to her 2019 tour of more than 25 concerts before the end of this year.
"Ayyy que calentón" joins the previous songs: "In love in the Networks," "That Girl Wants," and "Bad Boy," in which she featured a diversity of musical colors, demonstrating that she has a versatile voice that accommodates all the rhythms.
"Ayyy que calentón" is a hot, danceable meringue, where Steffany Constanza #LaPeligrosa shows once again her great ability to venture into tropical and Caribbean music with ease and success; a production of Luis Medrano Entertainment, with arrangements, mixing and mastering of the musician, arranger and producer Moisés Sánchez, with lyrics by Luis Medrano.