CuentaRD holds performance and literary dialogue for writers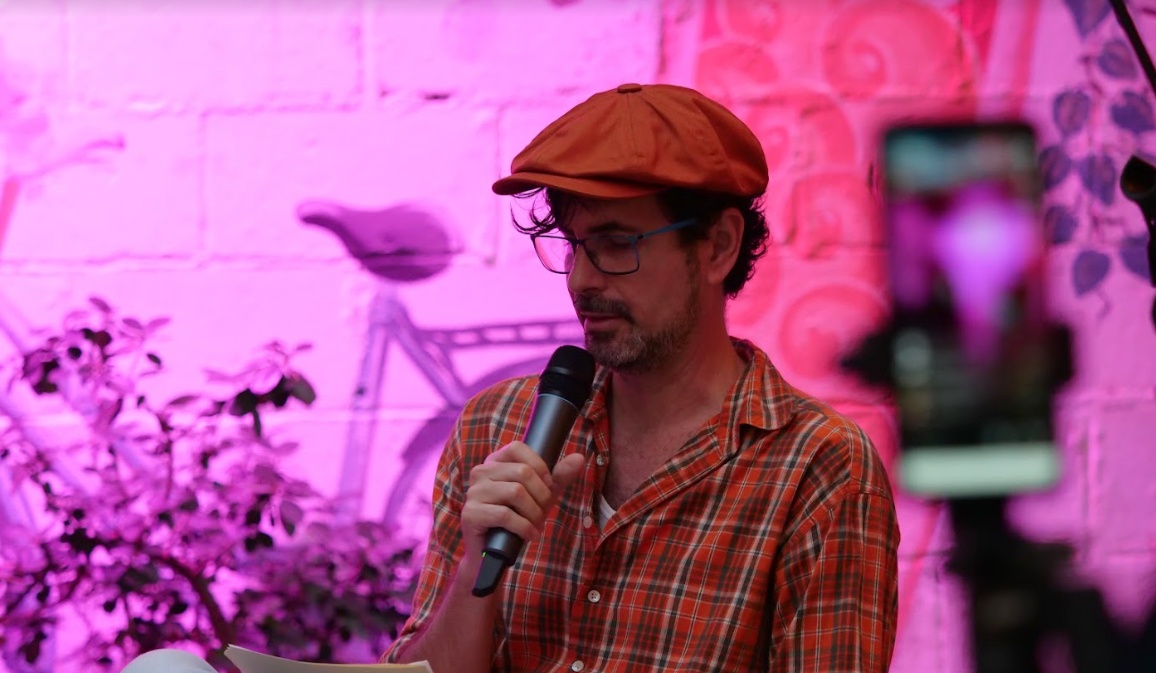 Writer Adrian R. Morales during his participation in "Letras in performance." (Photos: Jayro Francisco Matos)
Santo Domingo.– The CuentaRD literary project held a performance and literary dialogue for writers at Casa 14 restaurant on May 14, in which Dominican writers, foreigners residing in the country and Dominican authors from the diaspora participated.
"Letras en performance" began with the special participation of the Dominican novelist and economist Priscilla Velázquez Rivera, who was interviewed by Roxanna Marte –businesswoman, writer, cultural promoter and CuentaRD CEO– in a dialogue about the beginnings of a writer's literary career.
Velázquez spoke about the fact that "we all have a story to tell" and expressed that if art does not transform, it cannot be called art and asserted that "we must be brave in order to write."
She also referred to the influence that her parents had on her inclination for the literary world and shared her experience of how her novel "The Brave Piconera" came to light (XVII Concurso Narrativa Femenina "Princesa Galiana", Spain, 2019.)
Velázquez left a clear message to the writers: "If we have the gift, the magic, the talent to write, that is not enough; you have to polish the writing, you have to be humble with that".
The event's second part was dedicated to the performance of poetry and stories by guest writers, who read their works: Kelsy Wilmot, writer of the Dominican diaspora in Canada; Adrian R. Morales, Cuban poet and journalist; Saray Figuereo and Ramón Guerrero, both Dominican poets; in the final part, Lucy Cuevas, novelist; Víctor Mesa, poet and writer; Frank García, poet and short story writer; Aurelio Olivero, Dominican poet; Vladimir Tatis, writer and theater and literature professor; and Priscilla Velázquez, the guest writer.
During the evening at Casa 14, the public enjoyed poems, short stories and anecdotes in the voices of the guest artists. The meeting also served as a motivation for the CuentaRD's community of writers, a project that seeks to support local and foreign writers residing in the DR in their training and literary career, in addition to disseminating Dominican literature inside and outside the country.
https://www.instagram.com/tv/CdjuDj6oobH/?utm_source=ig_web_button_native_share