Marc Anthony delights Dominicans with 12 songs at the Olympic Stadium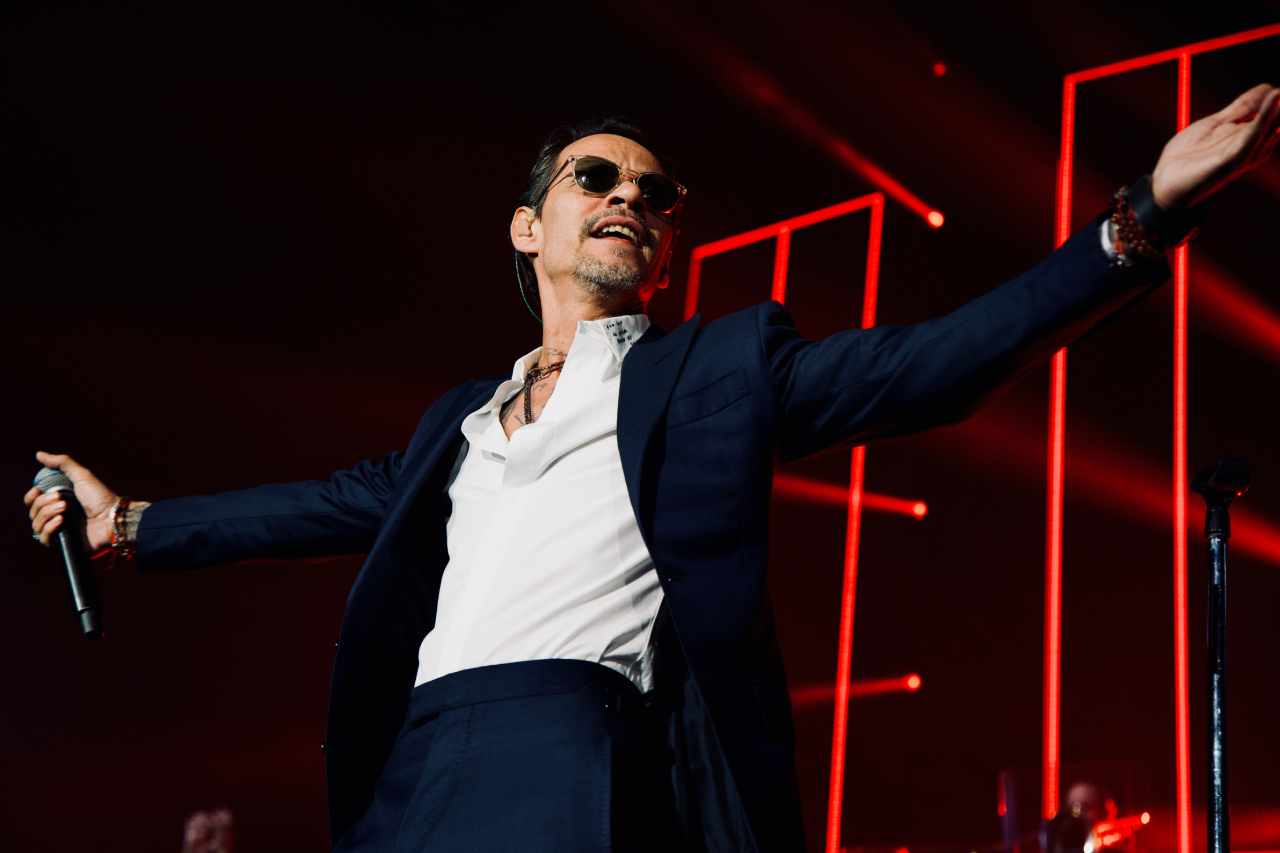 Photo Source: El Caribe
Marc Anthony is one of those artists that is always worth seeing even if he leaves the public wanting more of him. Such as in his presentation on Thursday night at the Félix Sánchez Olympic Stadium where he only offered the Dominicans 12 songs from his extensive repertoire.
An hour and 20 minutes was the exact time that the people who gathered at the stadium, conditioned for only 15,000 people, enjoyed the Puerto Rican artist on stage.
With a mix of tracks from the songs that he would later perform loudly, Marc Anthony marked his entrance on stage accompanied by his faithful musicians who once again showed his talent with the instruments.
Around 10 pm, full of energy, dressed completely in black and wearing dark glasses, "El Flaco" began with "Pa´llá voy", the first single from the album of the same name, released recently. The artist set foot on Dominican soil as part of his "Living tour" tour with which he demonstrates that although it has been 29 years since his debut, his style and identity within salsa has earned him affection and recognition. of the public.
Themes such as "Valió la pena ", "And there was someone", "Against the current", were chanted by the spectators out loud, but 12 songs were not enough and they wanted to continue enjoying more. Marc Anthony wasted deliciousness showing that, in addition to being a living legend of salsa, he not only sings it, but also dances it and loves it.
The artist, together with his masterful band, delighted those present with his voice and dance steps while performing some of his hits that have marked generations. Songs like "Until yesterday", "What price does heaven have" and "Flor pálida" were enough with which its chords will sound so that the public will begin to chant it.
The 54-year-old salsero had little interaction with the Dominican public. "I am at home", were his first words to the attendees and that is how it is since the artist has a villa in Casa de Campo, La Romana.
Between song and song, Marc Anthony took a moment to blow kisses to his girlfriend, the first finalist of Miss Universe 2021, Nadia Ferreira, his faithful companion since they made their relationship public five months ago. He then paused again to say: "May God bless you and long live the Dominican Republic."
 The list of songs was followed by "What a price does heaven have", "Bad", "I know you well", "They seem like Friday", after the latter the singer said goodbye to the public, but it was to return a few minutes later overflowing with Energy. "Tu amor me bien" and "Vivir mi vida" were the songs with which Marc Anthony said goodbye to the Dominicans at 11:25 at night, leaving an audience with the desire to continue enjoying his music.
Source: Listin Diario