Rainstorms caused even Jochy Santos' Mercedes and Brea Frank's BMW to drown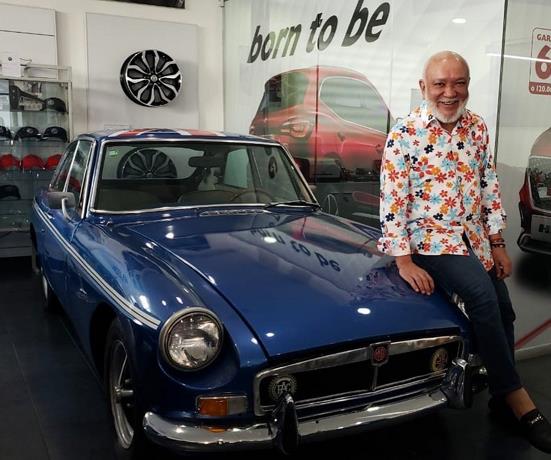 Source: Listin Diario
Last Friday's downpours, which forced at least 855 tow trucks in Santo Domingo, drowned Brea Frank's BMW SUV and even Jochy Santos' Mercedes Benz. Ricardo Santos, the son of Jochy, and the cars driven by Irina Peguero, Félix Tejada (ñonguito), Arnaldo Pacheco, and Juan Carlos Albelo also sustained damage. Likewise, to communicators George Rodríguez, Ruddy González, and Denise Peña.
The RCC Media group's stations are housed in the building where that group was, and its parking lot was mysteriously flooded. The entertainer Raeldo López had better luck because his car was abandoned in a puddle of water without being damaged, but he received assistance from other drivers. According to Listin Diario, Jochy's Mercedes is in the workshop "undergoing a thorough review to determine his fate because he was flooded."
When it started to rain, the producer of "It's Still Early" had to stop recording that program in Color Vision because the channel's parking lot was flooded, affecting several cars, including his. The individual claimed that because it couldn't even be turned on in the Color Vision park, "they took it in a crane to the workshop to see what can be done." Brea Frank's BMW SUV experiences the same thing, and "it is being evaluated in the workshop because it was also totally flooded," according to Brea.