The Dominican film "A film about couples" premieres this Thursday in Puerto Rico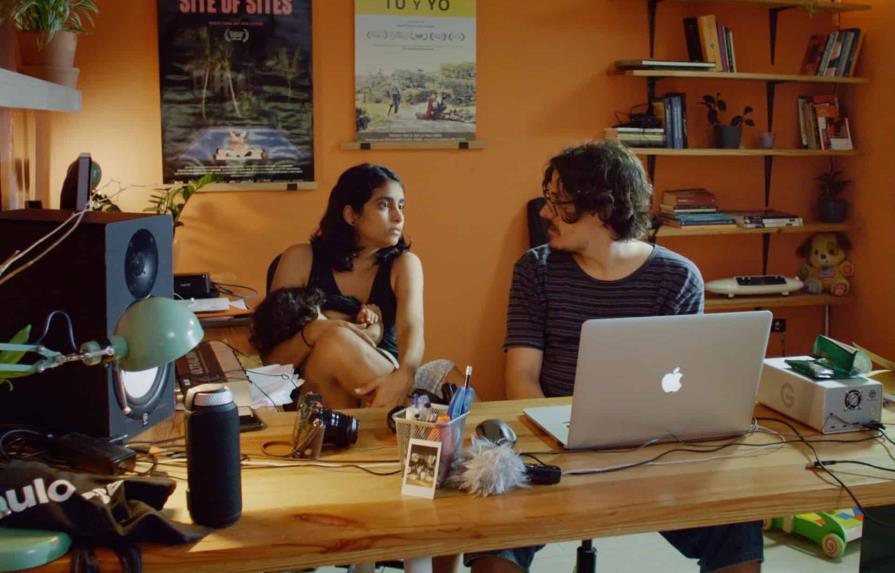 Source: Natalia Cabral
The Dominican film "A Movie About Couples" by directors and producers Natalia Cabral and Oriol Estrada, opens this Thursday, November 10, at the Fine Arts Miramar and Popular theaters of Caribbean Cinemas in San Juan, Puerto Rico. Natalia and Oriol play their alter egos, a couple of filmmakers, to tell a story that humorously reflects life as a couple and the world of professional cinema.
The film premiered at the recent Puerto Rico Film Festival in Mayagüez, as well as screenings at major international film festivals including Locarno, Rome, Miami, Goa, and Cartagena de Indias. It received the French Critics Awards for Best Film and Special Mention for Interpretation at the Biarritz Festival in France, the Gijón International Film Festival in Spain, and the Special Jury Award at the FICIC Festival in Argentina.
Natalia and Oriol, graduates of the International Film and TV School of San Antonio de Los Banos in Cuba, devote themselves to a creative cinema that moves freely between fiction and documentary. They founded the Dominican production company Faula Films in 2012 and have directed the films "Tu y Yo" (2014), "El Sitio de Los Sitios" (2016), "Miriam Miente" (2018), and "A Movie About Couples" (2021), all of which have been selected for major festivals and have won national and international awards.