Fiestas y Personalidades celebrates its 18th Anniversary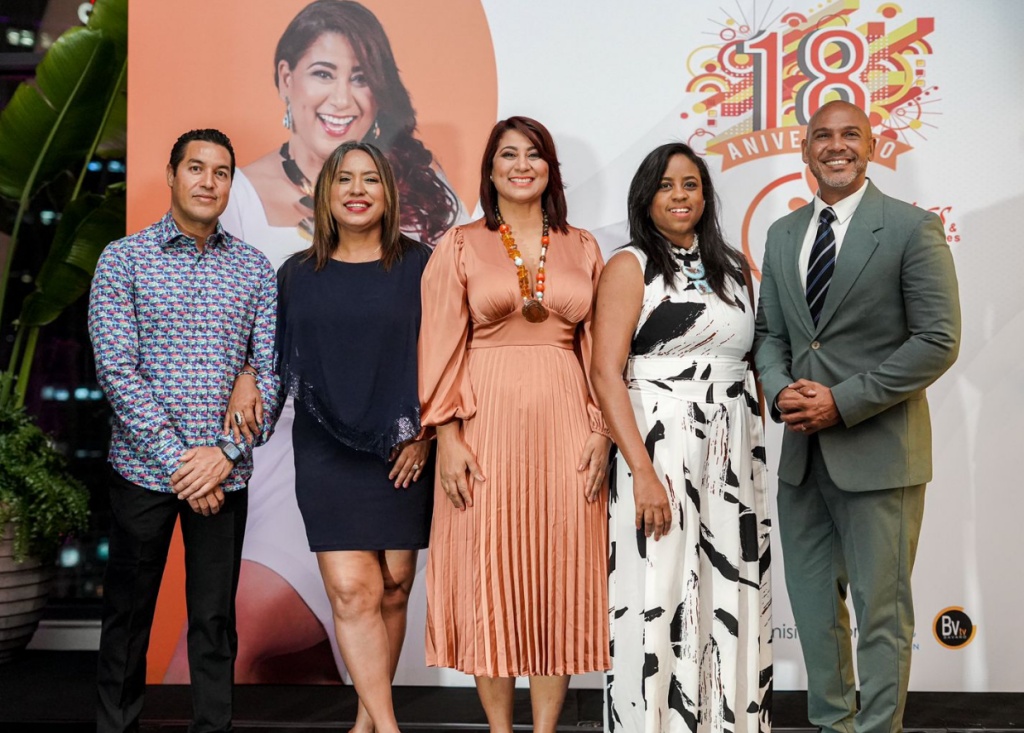 Santo Domingo.– The television program "Fiestas y Personalidades," hosted by the communicator, journalist and actress Yenny Polanco Lovera, celebrated its 18th anniversary with a pleasant gathering at the Homewood Suites by Hilton Santo Domingo hotel, attended by colleagues, friends and family.
Together with her production team, and the talents that accompany her, Polanco Lovera referred to this exciting and arduous work of producing with the slogan #televisióndecalidad. According to the communicator, when she dreamed of embarking on a television project, she did so with the conviction that its content would be educational and of high quality.
"Fiestas y Personalidades," a program that is always at the forefront and in constant renovation, is oriented to offer a varied and entertaining content of great value for its audience, especially today, when information flows instantly on social networks.
It has cost time, money and effort, Yenny points out, "but we have the satisfaction that we have managed to establish ourselves on national television with an entertaining, educational and fun program, which reaches the public every Sunday with the quality that a television program should have."
"To make good television is an arduous task, because the costs are very high, the advertising support is not the same and the audience looks for other types of contents," stated the well-known cultural journalist and also president of the Dominican Association of Tourist Press (Adompretur).
She recalled that "Fiestas y Personalidades" is produced by Dayanna Minier and coordinated by filmmaker Kosaky Suberví. The team is completed by Salvador Batista with his segment "Recorriendo con Salvador;" Anny Polanco with "Más que migración" and Juan de Dios Valentín with "Foodie and Traveler."
Yenny also thanked the Homewood by Hilton Santo Domingo hotel for allowing her to celebrate this important anniversary in its facilities, the Ramón Bilbao Winery and JP Chenet, the public relations experts Wladimir Lendof, Henry Coradín and Giselle Castro, and Olga Recio, who has been with Yenny since the very first program.
She shared the news that this year she is returning to the theater with the play "El Club de las Divorciadas," a comedy that will be on the bill of "Microteatro 2023" from May 22 to June 22.
She also thanked the channels that broadcast its content: every Sunday at 7:00 p.m. on channel 4 DR, and is run again on channel 17, Miavisión Puerto Plata, which is rebroadcast on Claro channel 97; on BVTV Bávaro, and on Tuesdays on Unikaradio.