Julio Iglesias lives a quiet life in Punta Cana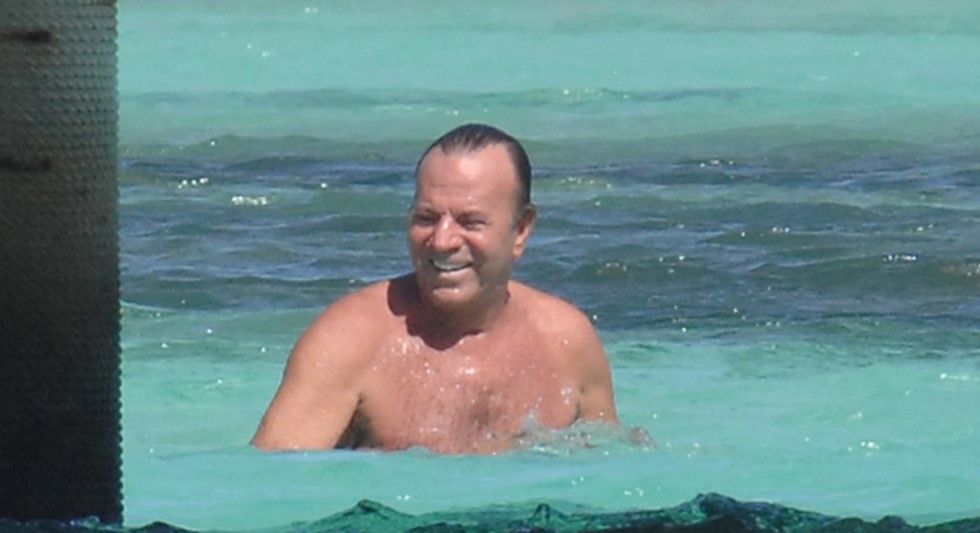 Punta Cana.- Julio Iglesias Jr., son of renowned singer Julio Iglesias, dismissed rumors about his father's alleged health crisis, stating that his father leads a calm and private life in Punta Cana, Dominican Republic. Julio Iglesias Jr. described his father as someone who values his solitude and enjoys time for reflection and creative pursuits. He emphasized that despite not being in the public eye for extended periods, his father is doing well.
When asked if he has discussed the health rumors with his father, Julio Iglesias Jr., who shares a strong bond with his father, mentioned their telepathic connection and stated that they communicate on a deeper level.
Julio Iglesias Jr. also provided an update on the health of his brother, Enrique Iglesias, noting that Enrique had recently battled pneumonia but has since recovered significantly, as reported by the Telemundo program 'Al Rojo Vivo'.
In addition, Julio Iglesias Jr. discussed his latest album, titled "Under the Covers," which was produced in Miami by renowned singer and music producer Rubby Pérez. He mentioned that the album features covers of songs like "Careless Whisper," Billy Joel tracks, and Stevie Wonder compositions.
Julio Iglesias Jr. expressed his contentment with his "Timeless" tour, revealing that 50% of his show comprises his own renditions of his father's songs, performed in his own style as Julio Iglesias Jr.