Dominican artists will present their fusion of Afro-Caribbean music together in New York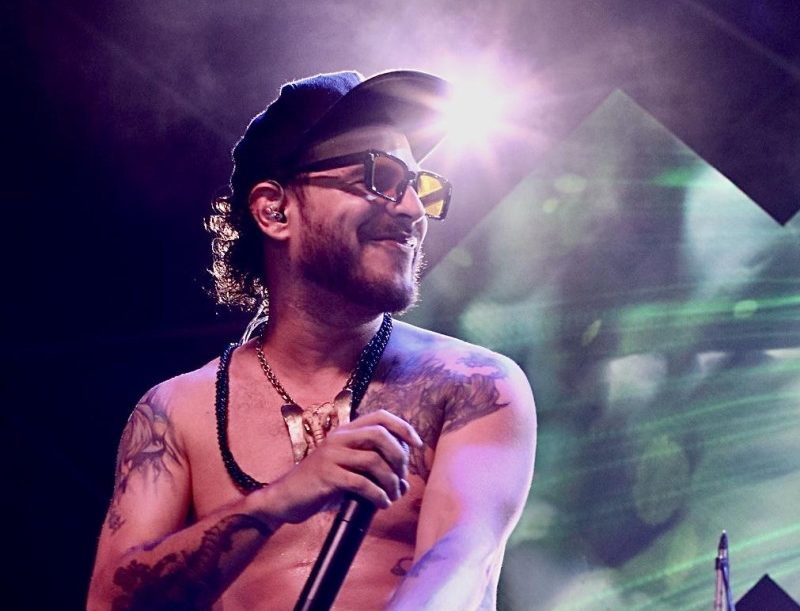 Riccie Oriach, photo from listin diario
New York.- On July 14, Dominican singer-songwriters Yasser Tejeda and Riccie Oriach, along with the band AfroDominicano, will come together for a historic performance in New York. They will showcase their unique Afro-Caribbean fusion, which characterizes their musical style.
During a press conference held at the Elsewhere Town Hall in Brooklyn, the same venue where the concert will take place, the group expressed their excitement to present the diverse expressions of Dominican music blended with other Afro-Caribbean genres such as reggae, all with the touch of Tejeda's jazz influence.
Tejeda, a graduate of UC Berkeley's music program who has been living in New York for a decade, emphasized how the city's diversity has shaped his artistic inspiration. His work includes a jazz album and two albums that fuse traditional Dominican music beyond merengue.
He emphasized that his goal is to showcase the "other side" of Dominican music, shedding light on its history and inspiring artists to delve deeper into their roots and cultural heritage.
Tejeda shared that his musical journey started with heavy metal and was later influenced by guitarists like Jimi Hendrix and blues legend B.B. King. His studies led him to explore funk, bossa nova, and jazz. While collaborating with various artists, he delved into the roots of his own country's music, which ultimately led to the fusion that characterizes his work. His latest album, "La madrugá," will be presented during the New York concert.
Riccie Oriach, known for blending rock with folklore, considers her music to be alternative and believes it is often undervalued. She creates music as a means of personal healing, drawing from the influences she has experienced, from her rock beginnings to the Dominican style.
Oriach received a Latin Grammy nomination in 2020 for Best Contemporary/Tropical Fusion Album with "Mi derriengue." She has also won various awards, including the prestigious Sovereign Award from the Association of Chroniclers of Art (Acroarte) for Best Alternative Musician.
Adrián Brito, the frontman of AfroDominicano, expressed his enthusiasm for bringing their unique blend of Dominican music with reggae, calypso, samba, funk, punk rock, and other Caribbean rhythms to the Latino audience in New York. He plays the accordion and aims to educate the audience about the tambora, a fundamental instrument in Dominican merengue, through AfroDominicano's performances.
The concert will commence with a "fiesta de Palos," African-originated music traditionally used in religious rituals and predominantly featuring percussion instruments.
The idea for this gathering of artists originated from Ralph Joseph, a Dominican concert and documentary producer, who organized the concert as a celebration of the launch of the digital magazine "New York Latin Live." The magazine aims to inform audiences about the vibrant art scene with a Latin flavor or inspiration.