Miss Sánchez Ramírez Mariana Downing is crowned Miss Dominican Republic Universe 2023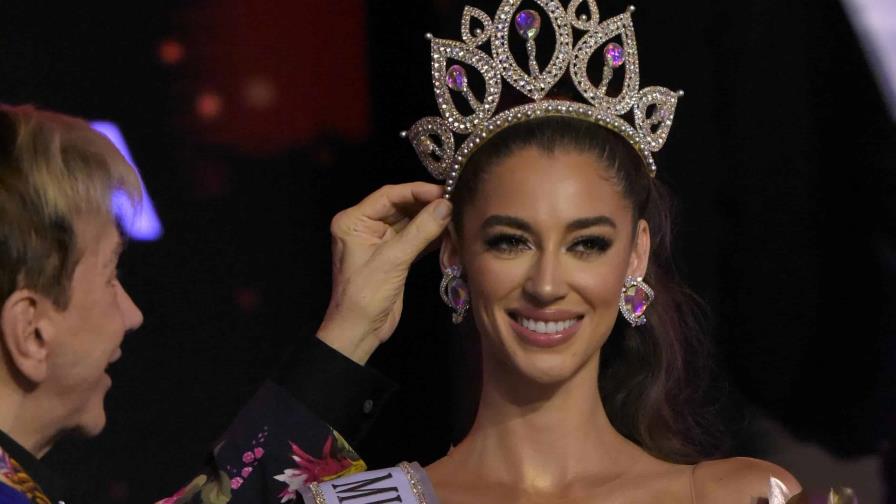 Santo Domingo.- Mariana Downing, the representative of Sánchez Ramírez, was crowned as the new Miss Dominican Republic Universe 2023 on Sunday night. The 27-year-old beauty is set to represent the Dominican Republic in the upcoming Miss Universe competition, scheduled to take place in El Salvador in December of this year. The event unfolded at the Sambil Convention Center and was broadcast on Color Visión, channel 9.
Chantal Silliman, and Miss Santiago, secured the position of fourth runner-up, while Miss Distrito Nacional, Eoanna Constanza, claimed the third runner-up title. Melissa Domínguez from Miss Santo Domingo de Guzmán took the place of the second finalist, and the first finalist position was secured by Yamilex Hernández, the representative of La Vega.
Downing, a 27-year-old Dominican model of British heritage, gained international recognition for her relationship with Puerto Rican salsa singer Marc Anthony when she was 21. Born in the Dominican Republic, she pursued her modeling career in Miami, signing with the Wilhelmina agency and collaborating with renowned brands such as Calvin Klein and Chanel.
Despite her Dominican and English heritage, Downing does not speak Spanish, which became evident during the question section of the gala where she responded in English. This raised reactions on social media, though her response was deemed excellent. Journalist Alicia Ortega asked her what she would prefer among being pretty, rich, or intelligent. Downing replied in English, saying, "Between being smart, beautiful, or rich, I would choose to be smart. Intelligence builds legacies, and inner beauty is crucial in an educated society. Intelligence takes us far, and wealth comes with intelligence. As Nelson Mandela said, 'Knowledge is power.'"
The Miss RD Universo gala was hosted by Yulianna Vargas and the current Miss RD Universo, Andreína Martínez, who was also the second runner-up in Miss Universe. Participants discussed various causes they support, such as mental health, circular economy, and autism awareness campaigns.
The Dominican singer La Ross María added musical charm to the event with her songs, including "My Most Beautiful Gift." Throughout the gala, participants were acknowledged for their efforts and dedication during the contest.
In addition to Mariana Downing's victory, several participants received special awards:
– Best Body: Amelia Ramírez, Miss San Cristobal
– Best Talent Test: Madelyn Mejía, Miss Peravia
– Overcoming Girl: Yndiana Abreu, Miss Salcedo
– Miss Photogenic: Francheska Pujols, Miss Azua
– Miss Communication: Heidy Rosado, Miss Barahona
Out of 24 candidates, the number was reduced to 15 semifinalists, then 10, and finally, five, with Mariana Downing emerging as the winner. The participants showcased their elegance in swimsuits and evening gowns, featuring designs by Bride To Be, Leonel Lirio, and Giannina Azar.
The jury for the contest included the "Beauty Czar" Osmel Sousa, along with communicator Miralba Ruiz, designer Nina Vásquez, and designer Gustavo Arango.