Days for Girls Event at Villa Caoba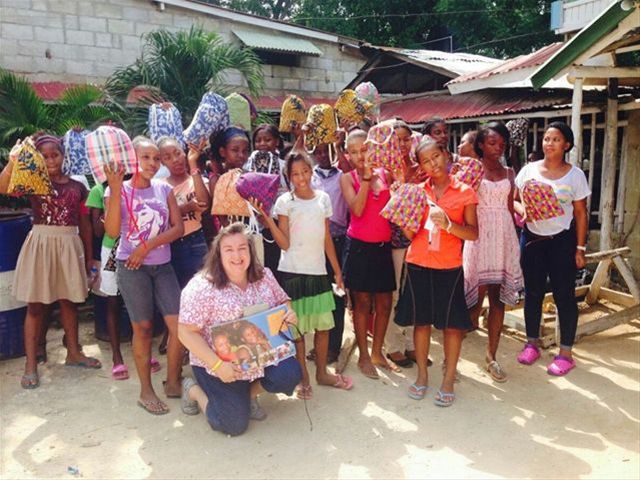 Island Insider and Punta Cana Lifestyles Real Estate isproud of its involvement in the recent Days for Girls event in aid of girls at Fundacion Lirio del Valle, a localnon-profit organization helping the children of Villa Caoba in La Romana.
Mrs. Alicia Zubiri of Days for Girls made a presentation aboutthe work that the organization does and selected girls for the fifty Days forGirls kits to be distributed.
Days for Girls is committed to the aim of ensuring that by2022 girls and women across the world have access to quality sustainablehygiene and health education. The non-profit organization provides access toquality sustainable feminine hygiene, vital knowledge about health, and opportunitiesto generate income.
The event was sponsored by Island Insider Magazine, PuntaCana Lifestyles Real Estate and by Jose Vaquer, Director at Presidential Suitesby Lifestyle.
Additional support was provided by Sylvia Mendez, ElisabethCasabo from Rescatame Punta Cana, and the Villa Caoba coordinator AracelisAvila.
Fundacion Lirio del Valle sponsors 120 children in VillaCaoba, an impoverished community in La Romana, providing education and food,and contributing to the children's physical, intellectual and psychologicaldevelopment.
All funds raised by both the La Fundación Lirio del Valleand Amigos Associació Amics de Villa Caoba- as they are registered in Spain,through contributions from sponsors, voluntary donations and food throughcharitable auctions, concerts, etc. are delivered in full (by volunteers) to beused for the education of children and various activities, both educational andrecreational, aimed at enhancing their skills.
Interested in helping? Click Visit VillaCaoba.com