Deportation looms for 143,000 Haitians whose permits expire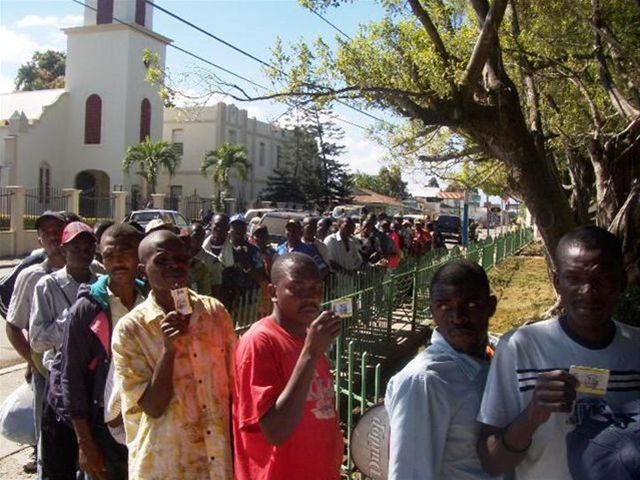 Santo Domingo.- This year will expire the provisional permitsissued to the 143,000 mostly Haitian foreigners who failed to submit therequired documents for the government's program to give them a permanentresident status, which must be renewed every two years.
Dozens of Haitians on Tuesday staged a protest in front ofthe Haitian embassy in Santo Domingo, claiming they weren't able to completethe papers because their government had yet to issue their passports, despitehaving paid RD$1,000 in advance.
"I have the receipt for 5,000 pesos that I gave them(the embassy) for my passport and four companions. So far I have not receivedone piece of paper," said Frandy Norgaisse, one of the protesters.
"This is an abuse of the Haitian government againstus," said Linda Metelié, who apart from the 1,000 pesos for the passport, she'salready spent twice that in fares to the embassy to retrieve her document.
Deportation looms
The permits issued to the 143,000 foreigners will startexpiring from July 17 to December this year, when they risk repatriation to theircountry if they fail to complete the renewal documents.