Police demolish dozens of shanties at Haitian slum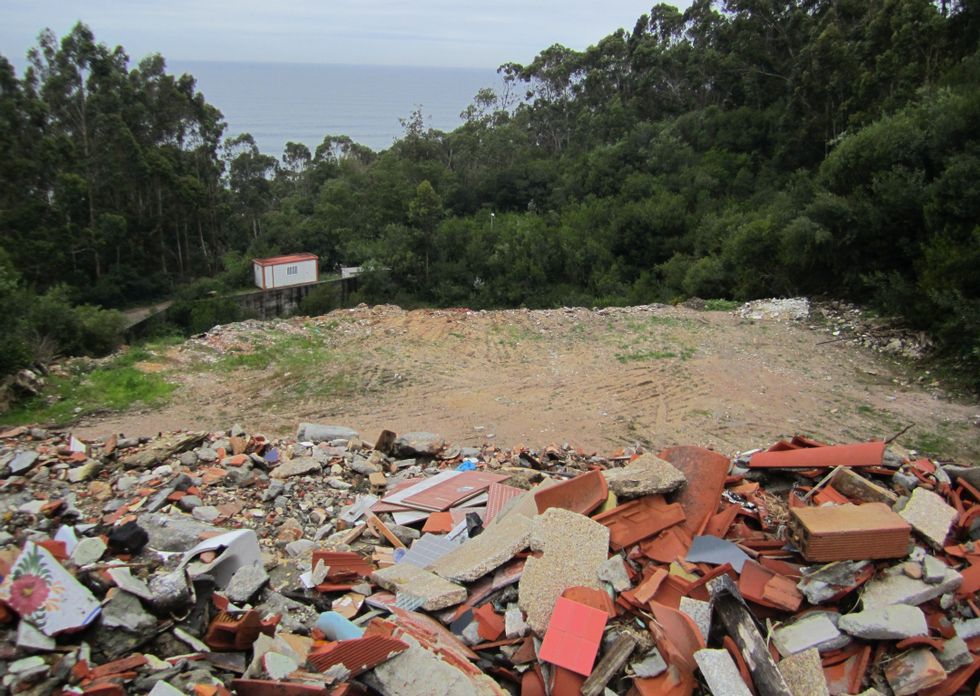 Friusa debris. Photo Multimedioselpoderblogspot.com
Punta Cana, Dominican Republic.- Dozens of shanties occupied by Haitian squatters on land near the slum Cruce de Friusa (east) were demolished by police officers, Environment Ministry agents and Immigration inspectors.
The debris from the shacks was hauled away from the site, after the authorities issued a deadline warning the squatters to voluntarily leave the site, on the road to Macao, La Altagracia province.
As soon as they arrived at 'Casa Bar' the police proceeded to demolish the shacks.
Environment minister Francisco Domínguez, who had seen the situation at the site last week, warned that the shanties would be removed.
He said the area was intervened to prevent it from becoming a slum which increased pollution near a resort region, and where there no basic services such as water, energy or sewage.