Only 176,000 Dominicans are still illiterate: UNESCO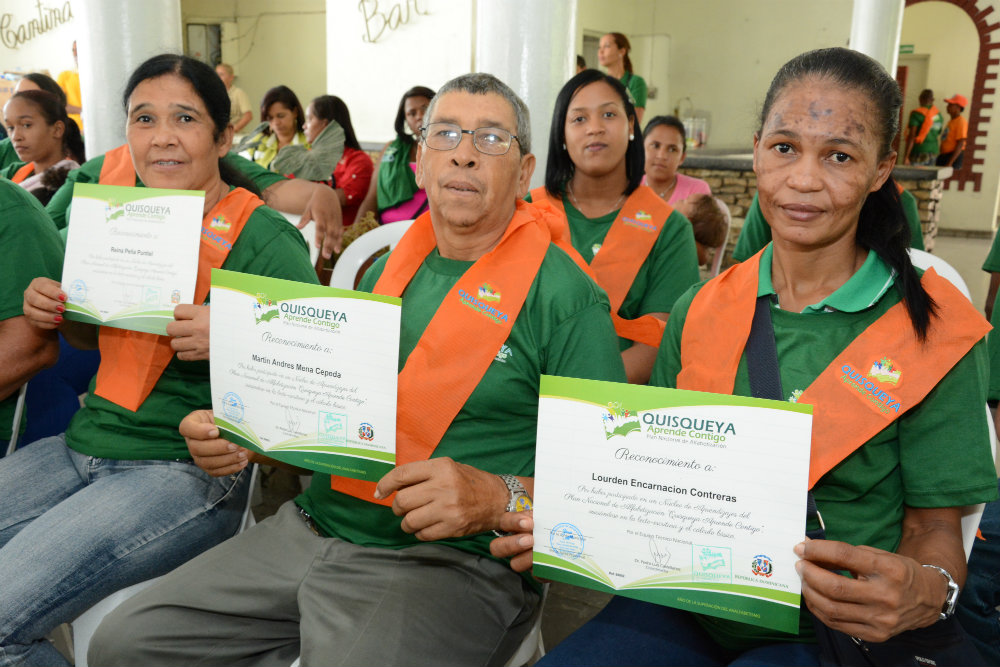 I an read, I can write
Santo Domingo.- In a major milestone in the country's history, the Dominican Republic is set to be declared free from illiteracy by the UN Educational, Scientific and Cultural Organization (UNESCO).
Presidency Administrative minister José Ramón Peralta made the announcement Monday, who said that just 176,000 people remain illiterate in communities nationwide.
He said of that total, 110,000 have already enrolled in the various literacy centers and those remaining are being identified to obtain literacy.
"The Government hasn't concluded the eradication of illiteracy because the original figure, of about 852,000 people in that situation, wasn't correct, rather much more. However, we are already on track to achieve that goal," the official said during the back-to-school launch in the National Palace.