Govt. reception for 'prophet' draws rebuke; likened to 'chicken surgeon'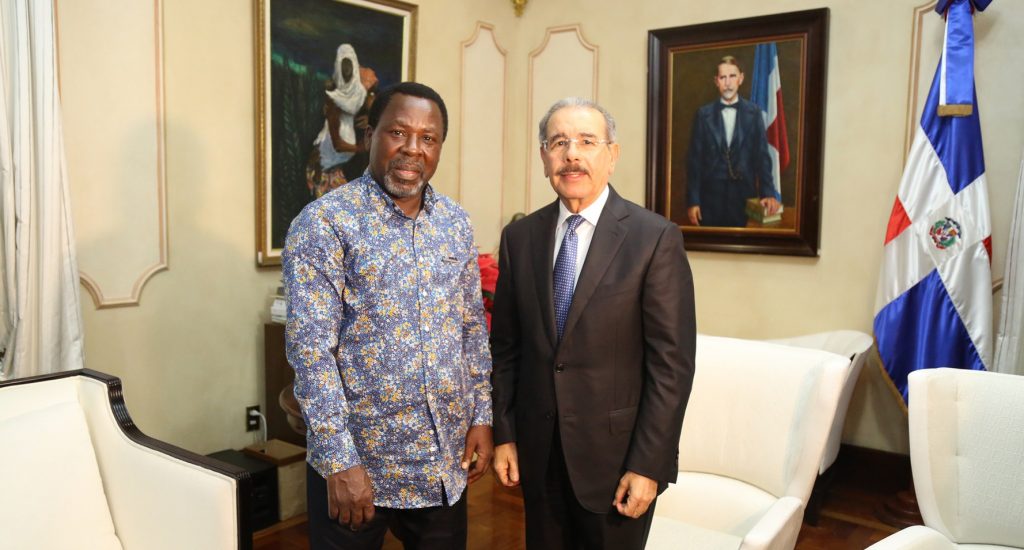 Santo Domingo.- YouTube shows the arrival of preacher Temitope Balogun Joshua (T.B. Joshua), to Dominican territory, for two days of  rallies over the weekend.
The so called "prophet" from Nigeria and creator of the Church of All Nations Synagogue (Scoan), was greeted at the airport by dozens of parishioners while officers rendered the military salute.
Prominent author Andres L. Mateo called the official reception a "ludicrous" and depressing spectacle."
Joshua met with president Danilo Medina in the National Palace, reportedly on a courtesy visit in where they "talked about various issues of the religious world and current affairs."
The Presidency said the meeting was coordinated by the Christian community leader, bishop Elvis Medina.
'Chicken surgeon'
Mateo slammed the official reception for the preacher, a supposed "miracle healer," noting that in the early 1990s, another "prophet," from the Philippines, conducted "life-saving surgeries" by using chicken entrails to deceive observers.