Sugarcane women demand residency now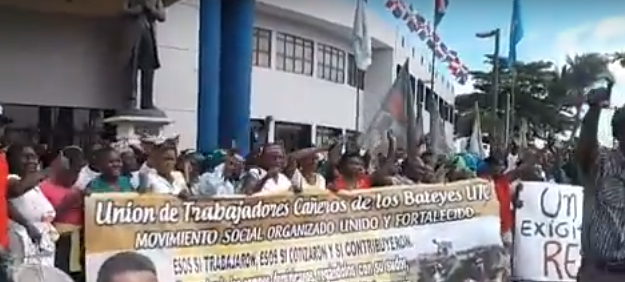 Santo Domingo.- Dozens of women linked to the sugarcane industry on Mon. picketed the front of the Immigration Agency to demand being granted permanent residency.
Chanting "Immigration give me my papers" the women, mostly elderly, complained that despite haviing completed the process to obtain their foreigner ID card six months ago, they've yet to get a response.
Jesús Núñez, spokesman for the Sugarcane Workers Union of the Bateyes (sugarcane village)  warned that the Dominican State must recognize the rights acquired by workers.
"They must comply with the agreement of November 2014, which consisted in granting permanent residence to the cane workers who requested a pension in 1998 and for their wives," he said.
The protesters say it's not fair that living for over 50 years in the 411 Bateyes across the country, some 23,000 women are residing without documents and without residence.