Projects would keep Dominicans from leaving border region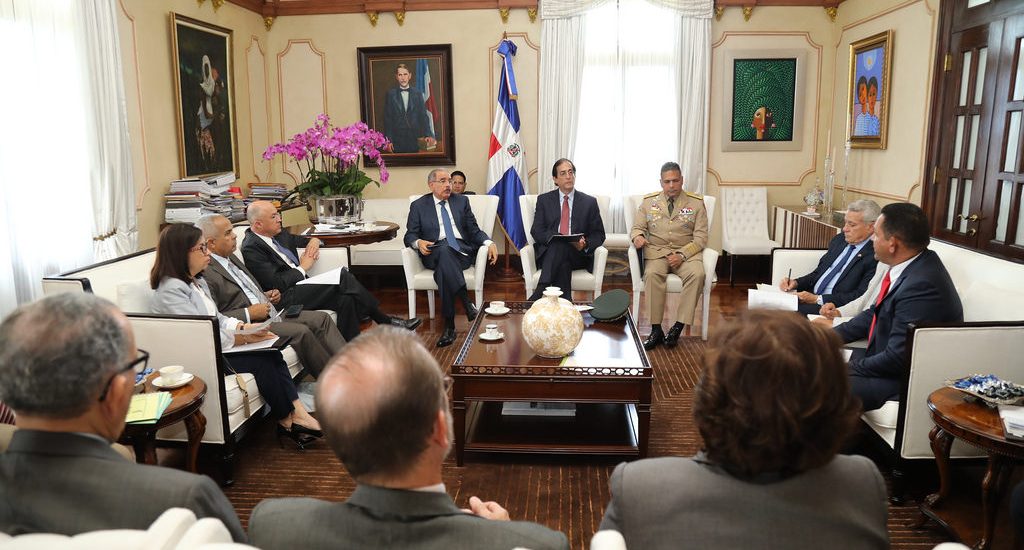 Santo Domingo.-  President Danilo Medina met Tuesday with various government officials to discuss current projects and identify new development programs for provinces along the border.
The meeting centered on strategic initiatives to facilitate investment and development of new businesses that generate jobs to reduce the unemployment affecting that region.
"The policy of improving border security requires that we maintain the effort to generate economic activity, and prevent a reduction of the Dominican presence in our country's border provinces," said   Presidency chief of staff Gustavo Montalvo,
The participants also reviewed the progress and pending challenges to developing Pedernales and Manzanillo Bay, Monte Cristi, considered essential for the region's growth.
Also discussed were the possibilities to formalize and develop MSMs so they can be govt. suppliers, especially by incorporating them to the Extended School Day and the school food program.
"The officials related to the agricultural sector expressed the advances of the agroforestry projects developed and highlighted the great potential of the border region to increase agricultural and forestry development, and presented some necessary actions for such purposes," the official said.