Hundreds of Haitians look to regularize; 64,344 renew card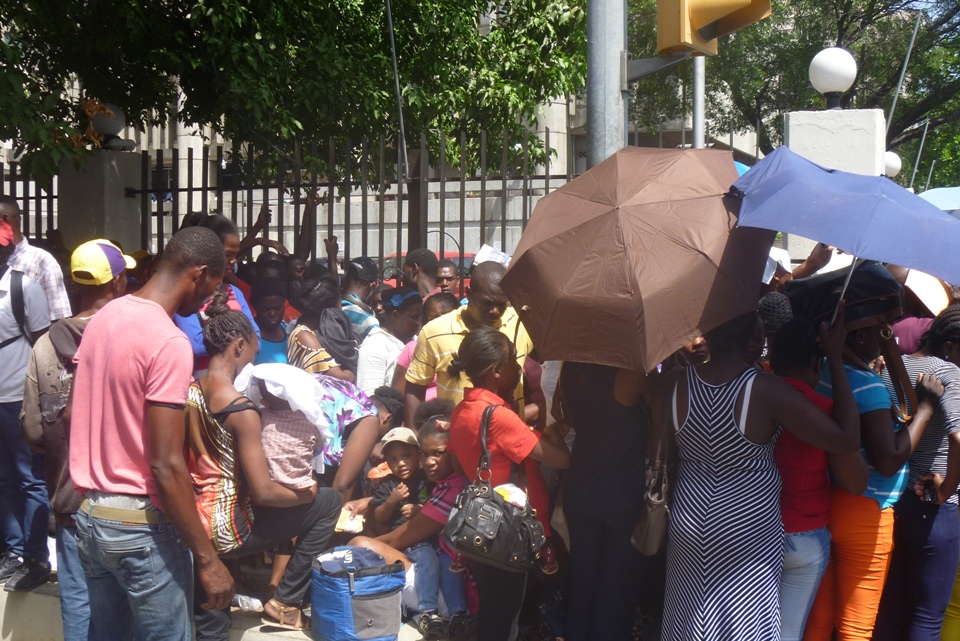 Haitians in prior drive to register. File.
Santo Domingo.-  Hundreds of Haitians have gathered near the Immigration Agency since early Tuesday hoping to renew their foreigner regularization card.
The mostly Haitian foreigners have come from various parts of the capital and the country, such as Punta Cana and La Romana.
"Those who come from there (the provinces) is because at the time of being registered for the first time in 2014 they did it in Santo Domingo, therefore they have to come to the regularization center of this capital," said National Project Coordinator Ivanka Rivas.
The foreigners complain of cheating on the lines, since people who were ahead sold their places for as much as RD$1,500.
"Here there are reserved places for people with money, I arrived at 7:00 in the morning and I haven't entered yet, and I know cases of people who went around up to four times and could not enter," according to Haitian national, Evens Jean George , 29.
Rivas said they had issued 64,344 renewals as of Friday and that the process expires next August 24.