Crises: Dominican Republic lodges some 30K Venezuelans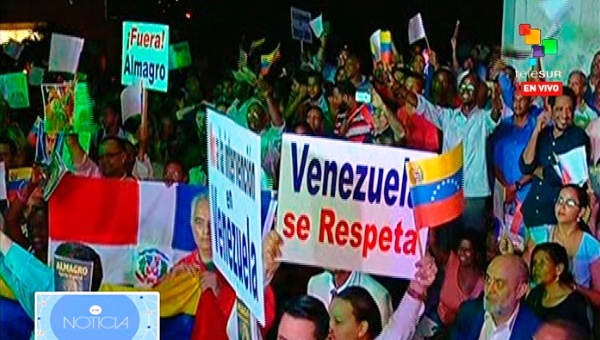 Santo Domingo.- Venezuela's drawn-out political, social and economic crisis, to which the Organization of American States adds humanitarian, has prompted the country's most massive exodus since its independence 206 years ago.
The Dominican Republic figures among the 14 countries in the region which lodges the highest number of Venezuelan immigrants, currently some 30,000, according to figures from Venezuelan organizations.
Venezuelan lawyer Karina Rincón, who works as a volunteer at the Centto Montalvo r's special victims unit, says that they aren't in the country illegally, because they have identity documents and generally enter as tourists, but in any case her situation is irregular.
She said many of her compatriots have been arbitrarily detained and deported without due process and their labor rights are constantly violated. "We don't have protection from the State."
"This situation could be resolved thanks to social networks and the support of Centro Montalvo, but there are many Venezuelans who don't have the same luck and are deported," she said.
Fear of crying out
For many Venezuelans it's very risky to voice their plight and feel abandoned, even by their country's embassy.