Canada, Gildan, Batey Relief work for community dwellers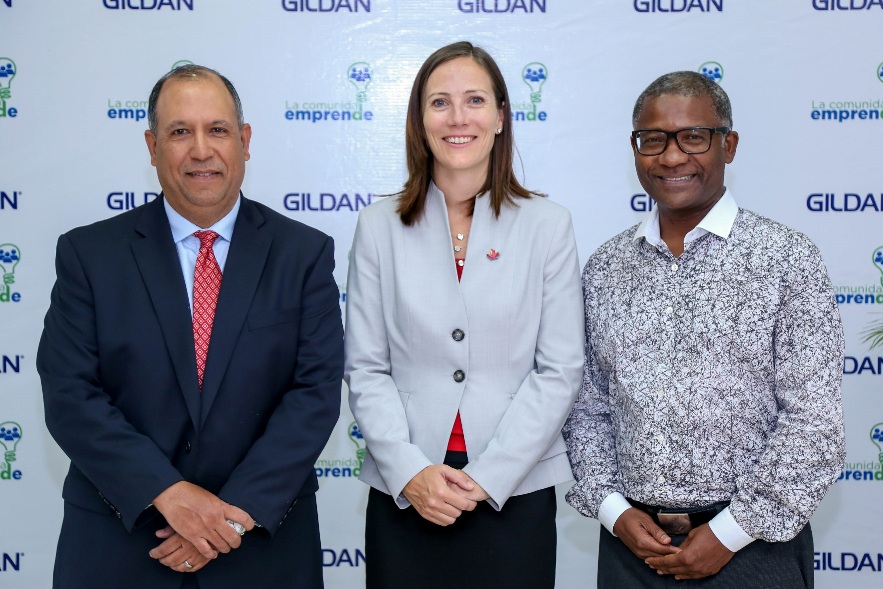 , Juan Carlos Contreras, Shauna Hemingway. Ulrick Gaillard
Guerra, Dominican Republic.- The Canadian Embassy and Batey Relief Alliance (BRA) joined the multinational Gildan to launch the "Comunidad Emprende" program whose first version seeks to empower over 180 women and working age youngsters from the communities Mata de Vaca, Mata de Palma and Bella Vista, with alternatives for sustenance and sustainable development.
The program's first stage will include vocational training and empowerment of women and young people through workshops decoration and crafts, production of cleaning products, production of preserves, among other activities that allow community members to be self sustainable and enjoy a better quality of life.
Moreover the training will address the prevention of violence based on gender as the main focus.
María de la Cruz (Doña Nana), from Bella Vista thanked all the institutions for their push given to her municipality. She called herself a fighter for her surroundings by encouraging community members to take advantage of the training workshops and talks to prevent violence for a better life.