Maintain welfare until income improves, expert says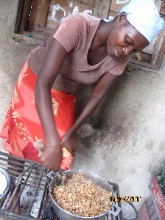 Santo Domingo.- The Dominican Republic must maintain its social policies to achieve an improvement in income, because if assistance is withheld, beneficiaries can back back into poverty, said Alfredo Suarez Mieses, secretary of Central American Social Integration (Sisca), who also proposed measures to distribute economic growth.
"If you are a poor person and manage to move to a middle stratum, at the time that you are out of work, a child becomes ill, and that is the burden on the home and you go back down if you do not have a State that provides that protection," he said.
He said the country's social policies have proven effective. "If we remove these conditional monetary transfers or any provision of services, people who have surmounted the poverty level return to that condition," Suarez said.
He said the country's challenge is to expand coverage to 100 percent of families that require state assistance. He praised that the country has managed to go beyond the concept of mere assistance, since it offers psychosocial support, training and others.
In particular, Suárez praised the state programs for early childhood care and Ciudad Mujer that will provide comprehensive assistance to women in training.
Distribution
The Secretary of Sisca added that an opportunity for the country to distribute wealth is to improve the employment policy so that workers can have more competitive salaries and quality jobs. "We must take advantage of the economic growth of the Dominican Republic and that projected around 6% is an enviable growth in the region."