Chinese hospital ship to treat 4,200+ patients for free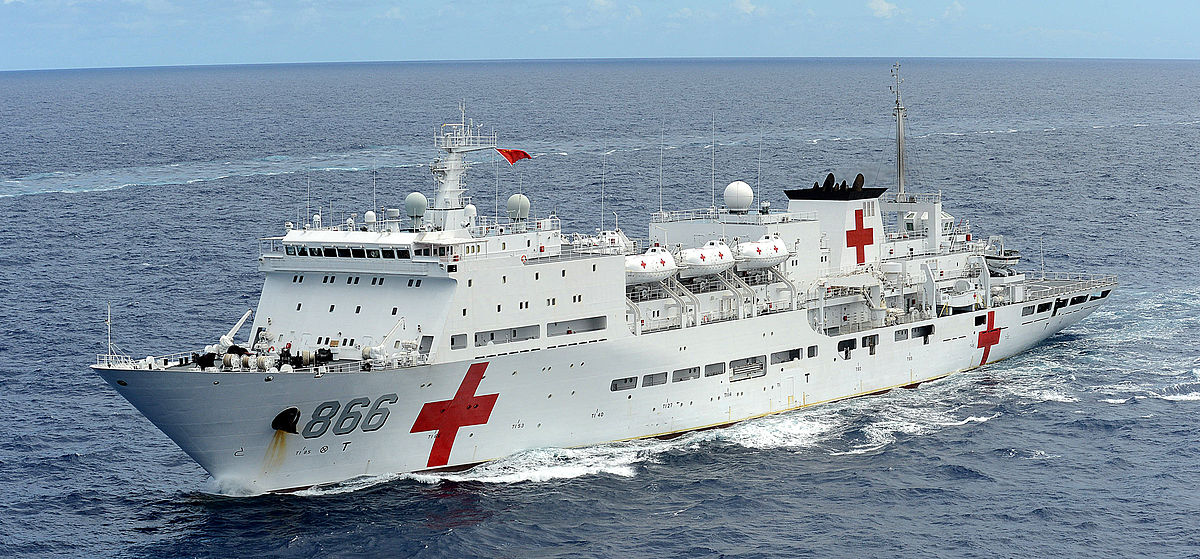 Chinese hospital ship Daishan Dao (Peace Ark) Photo Wikipedia.
Santo Domingo.- The Chinese hospital ship Peace Ark arrived Thursday at the Don Diego terminal in San Souci Port, where it was received by Dominican Navy officers.
The ship will provide free medical services to some 4,200 people until Wednesday, Nov. 7.
Each day, 600 people will receive outpatient medical assistance in different health specialties.
The ship's medical staff of 120 people includes 57 physicians, 27 nurses and 36 pharmacists, medical technicians and other professionals.
The Chinese embassy said the ship has five main medical areas, eight hygienic operating rooms, 300 hospital beds and 2,666 medical devices of 249 types.