The rich get the cake (50%); the poor get the crumbs (6%): UN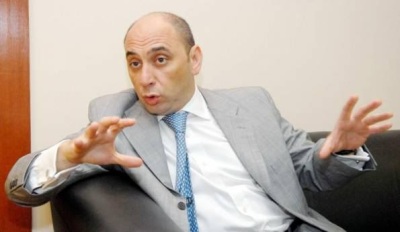 L. Jimenez. File.
Santo Domingo.- The United Nations Development Program (UNDP) on Wed. unveiled  its updated Interactive Human Development Map, which contains information on Dominican Republic's 32 provinces.
The report prepared with statistics for 2016 shows that the concentration of economic income persists in the Dominican Republic.
It also shows that 20% of the richest receive 50% of the country's wealth, while the poorest 20% receive only 6%, according to data from the National Labor Force Survey 2016.
However, the UNDP report also shows that Dominican Republic's human development revealed a positive trend in the 2010-2016 period, abut stresses that the growth hasn't been distributed equitably in the interior.
During a ceremony in a local hotel, UNDP resident representative in the Dominican Republic, Lorenzo Jiménez de Luis, noted that the data indicate that the average salary of women in the Dominican Republic is 18% lower than that of men.
"We have the fact that the country demonstrably loses 44% of its wealth potential due to gender inequality," Jiménez said, presenting some of the data contained in the Human Development Index (HDI) map.