Medina explains how the country cut rural poverty by half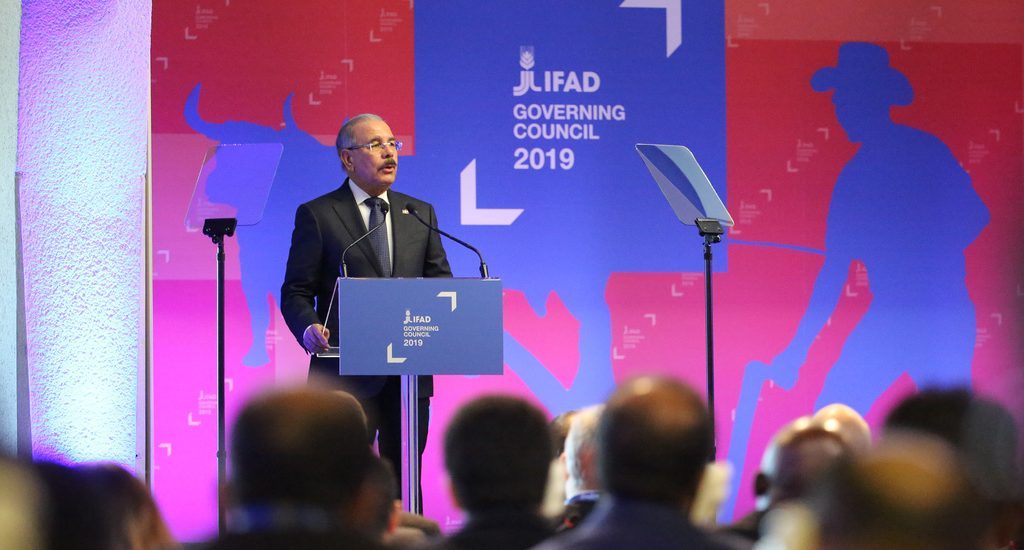 Rome.- President Danilo Medina on Thurs. explained the strategies that have allowed the Dominican Republic to trim rural poverty by half in the last five years.
In his address to the 42nd session of the International Fund for Agricultural Development (IFAD) in Rome, the Dominican head of state explained how rural poverty has gone from 51% in 2013, to 25.6% at yearend 2018.
He said in the same period, extreme rural poverty went from 14.5% to 4.1%.
In a meeting dedicated to "Innovations and business initiatives in the rural world," Medina explained the importance for the Dominican Republic to simultaneously advance in four pillars:
Associativity of small producers; Access to credit; Improvement of infrastructures, and the Access to land ownership, through the issuing of titles.