USAID helps barrios prepare for hurricanes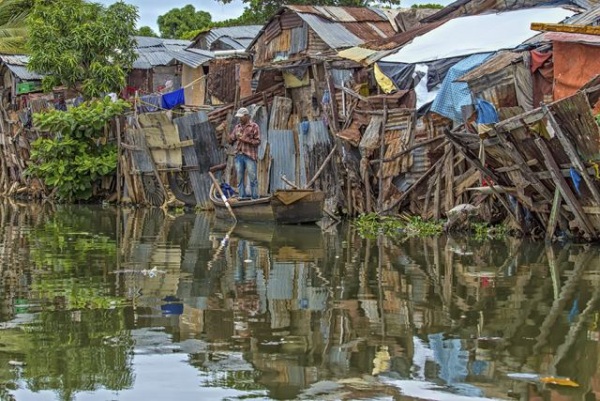 Santo Domingo.- The cleanup of gullies and storm drains, construction of pedestrian walks and other works were inaugurated in the sprawling Simón Bolívar neighborhood of the National District by the Dominican Institute for Integral Development (IDDI) and the United States Agency for Development (USAID) as prevention (resilience) measures to deal with natural disasters.
"The investment by USAID was 3.9 million dollars, with the collaboration of the Santo Domingo Aqueduct and Sewer Corporation (CAASD) and the mayor's office," said IDDI director David Luther.
He warned that if into the country enter hurricanes like Maria in Puerto Rico, thousands of homes would fly, so those who live in vulnerable areas, such as Simón Bolívar and others, require emergency exits. "These works increase what one calls resilience, the ability to adapt, because no one can prevent a hurricane from coming, but it can help people survive a phenomenon like that," said Luther.
He noted that along the western banks of the Ozama and Isabela rivers, more than 400,000 people live in conditions of vulnerability.