Social Plan benefits more than one thousand vulnerable families in Puerto Plata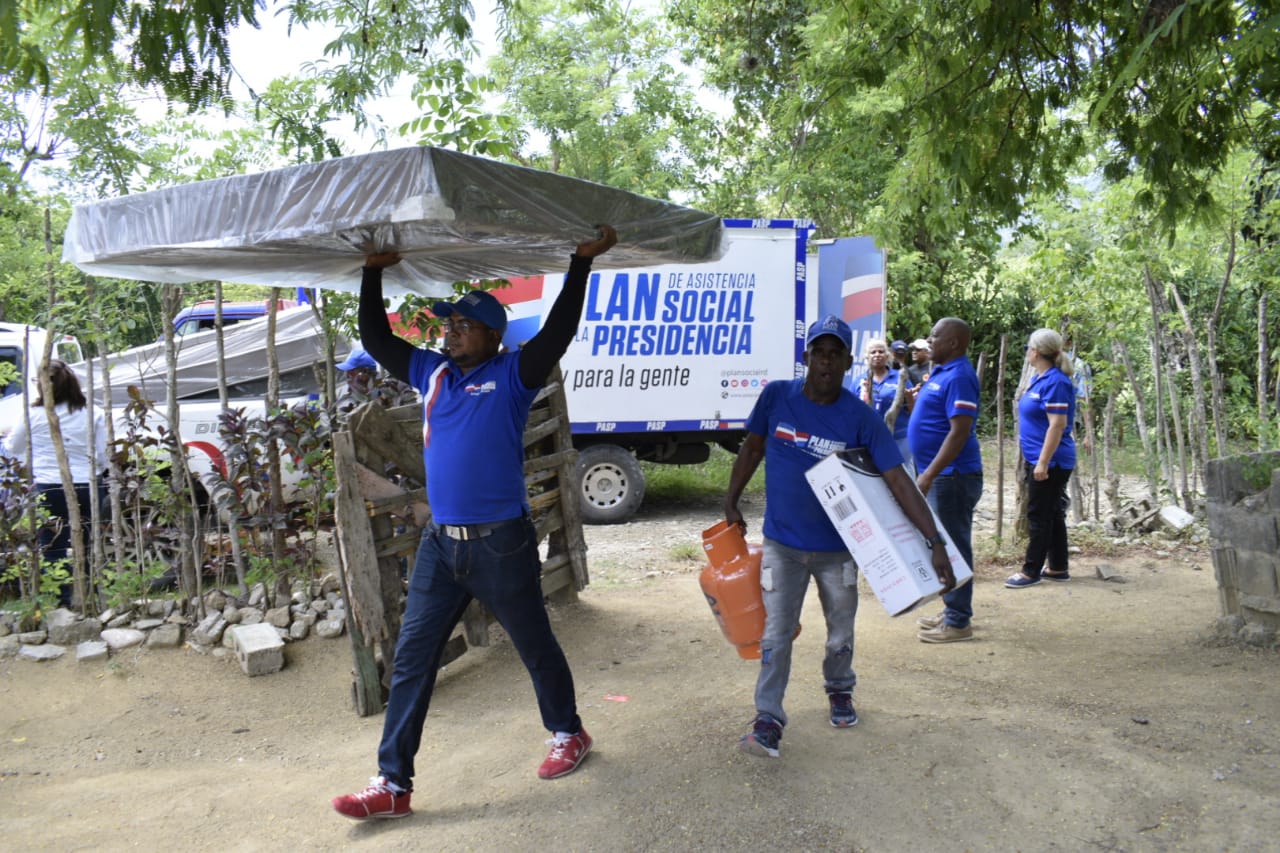 PUERTO PLATA, Dominican Republic.- The Social Assistance Plan of the Presidency (PASP) continued this Friday with the delivery of more than 3 thousand rations of food and household utensils to poor people in various locations and sectors of the municipality of El Mamey from Los Hidalgos, Puerto Plata province.
It also repaired the roofs of nine homes and a wide dental care operation was performed, where various dental exodontic services were offered, free of charge, such as prophylaxis, fillings, elimination of pain with emergency endodontic openings, among others.
With this operation, which is part of the "The Plan in your Province" program, arranged by the director of the PASP, Iris Guaba, it impacted more than a thousand vulnerable families in the communities of La Peña, Los Mangos, La Caoba, Mamey Arriba, La Unijica, Romerico, Marmolejos, Rancheti, La Piragua, El Caimito, La Ceiba, Pueblo Nuevo, La Boca, Los Tres Pasos, Vuelta Larga, Piedra Gorda, Cañada Grande and La Joya.
In total, Guaba said, "with the El Plan program in your Province we have managed to impact more than 6 thousand families in vulnerable areas. Puerto Plata is the third province we visited this week; Our goal is to take these operations to all areas of the country to help improve the quality of life of people."
She also said that the assistance of people who attend dental operations has been doubled in order to improve their oral health.
Upon receiving the solidarity hand, the families thanked the PASP for distributing the aid "house by house" and without exclusion, benefiting the people who really need it and leaving aside the old practice that was used to organize ranks.