Club Arroyo Hondo hosts Taekwondo competition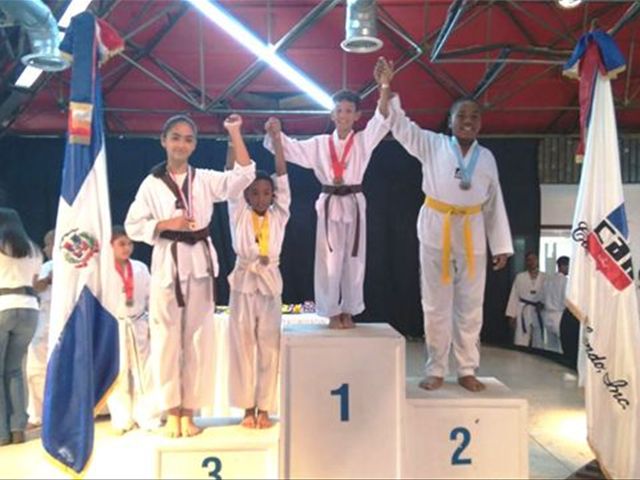 Santo Domingo.- The ClubArroyo Hondo (CAH) recently hosted its 6th annual Taekwondo tournamentas part of the prominent institution´s 46th anniversary activities.
First place went tothe team from Club San Carlos, with a total 103 points and 2nd placewas won by hosts Club Arroyo Hondo with a total of 89 points, while Club Banreservastook third with a total 70 points.
Caribbean Health Taekwondorounded out the winners with 4th place and a total 40 points.
"We accomplished the participationof 15 clubs and schools across the country," said CAH executive and tournamentorganizer Norberto Antonio Gonzalez Pineda.
He said in additionto the top four winners, the Club San Lazaro, Escuela la Iniciación, Centro deEntrenamiento Iván Tejeda, Centro Familiar de Taekwondo, Academia Tecnica,Centro Heroes Taekwondo, Universal Taekwondo Center, Colegio New Century School,Pinales Taekwondo and Escuela Villa Francisca also competed.
Among the fighterswho won their respective categories figure Emmanuel González Gómez in individual style and Club SanCarlos in superior team style.
In combat, ArroyoHondo black belt Julio José Galván took the senior gold medal while Guillermo Bacilis,del Centro de Entrenamiento Iván Tejada won the gold in the junior category.