Dominican capital´s Leones win Winter Baseball crown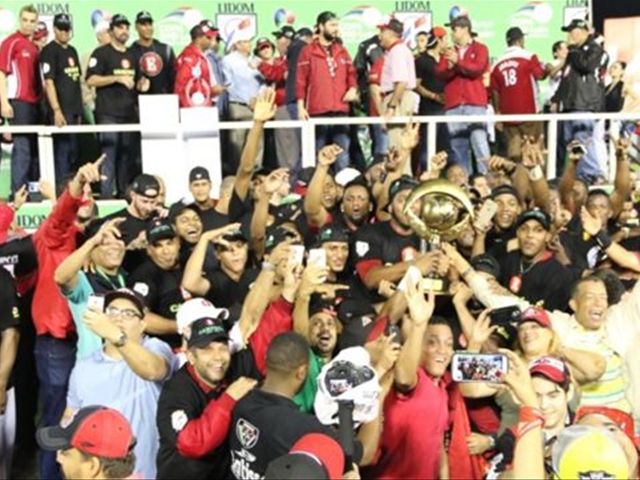 Santo Domingo.- The Dominicancapital´s Leones del Escogido once again proved they´re "a hard kill"going from underdog to champions with their 16th crown in DominicanWinter Baseball, handily defeating the favorite Tigres del Licey 8 to 4.
Imported outfielder LewFord won the Series´ most valuable player honors for the second time, whereas Pedro López and Leury García provided the clutchbatting.
Leones president FelipeVicini accompanied by general manager Moises Alou and other executives receivedthe Dominican Baseball League championship trophy, to the cheers from the tensof thousands of fans at Quisqueya Stadium.
Leones fans throughoutthe capital honked their car horns just minutes after news of last midnight´s win.