AMCHAMDR Ambassador's Cup set for April 9 at Casa de Campo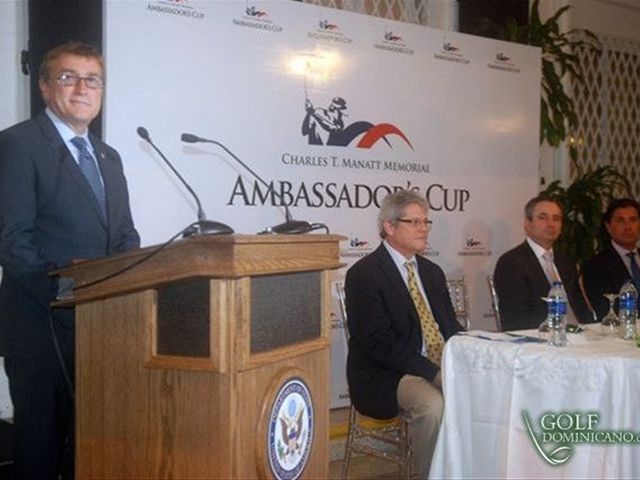 Santo Domingo.-The American Chamber of Commerce of the Dominican Republic (AMCHAMDR) on Fridayannounced the 17th edition ofthe Ambassador's Cup slated for Saturday April 9 on the Teethof the Dog links, in Casa de Campo, La Romana.
JDP CaribbeanGolf director Janiris Peña said the competition will be played under thescramble mode in pairs and 25% of the total sum of the handicaps of the couple.
"The players'outing is set for 8:30am and the first three places net categories a, B and Cand first place in the tournament gross will also be awarded, in addition to longestdrive and also a prize for closest to the pin" Peña said in a press conferenceat the residence of US ambassador James Brewster.
AMCHAMDR ChairmanGustavo Tavares said the Cup is part of the circuit of golf tournaments whichstress the values ??of integrating membership and close friends in a recreationaland healthy competition.
"Withthe support of players and sponsors funds are raised for charity events tomaterialize initiatives which strengthen communities in different areas and regionsof the country, promoting the true meaning of social commitment and developmentwith the Dominican Republic and even more so for disadvantaged communities,"Tavares said.
Last year's proceedslaunched a school-community link with 67 schools in 22 communities across thecountry through art, culture and entrepreneurship, in which some 1500 people activelytook part.
MORE DETAILS:
www.golfdominicano.com/site/mag_article.aspx?id=5373