Casa de Campo Blue Marlin Classic with impressive 85 catches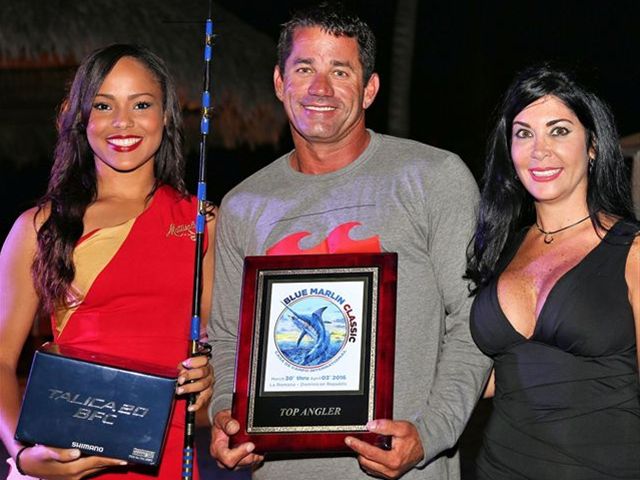 La Romana, Dominican Republic – In an event marked byunparalleled blue marlin fishing, team members aboard the 74′ Viking,Auspicious, of the Florida Keys, endured to the end to take to prize at theprestigious Blue Marlin Classic this year with nine catches of blue.
It was during this hard-fought event from March 31 to April3 when the group of 21 boats competing, representing five countries, animpressive total of 85 blue marlins were released alive after the fight duringthe three days of fishing. All teams that competed recorded catches resultingin an average of 4 blues per boat.
Aegis took the lead on the first day to release its blues atthe end of that first day and held the position until the last day despite astrong challenge by the team aboard South Carolina's Passion Reel, which tooksecond place under the rules that read a tie is a loss.
"The last hour of fishing was a nervous breakdown aswe had released a blue in the morning while Reel Passion managed to tie with usaround 3pm but kept us going," said a smiling captain Danny Lombardo.
"Danny did a great job for the team," added fishermenBrendan Burke and Joseph Rahman praising their captain. Third place belonged toVirginia Beach's Waterman with seven blues released.
In the individual fishermen category, Kevin Paul of theWaterman took first place with six blues and Auspicious fishermen Joseph Rahmanand Mathew Bierley ranked second and third with five and four bluesrespectively.
During the event sponsored by IBC Shipyard and RestaurantFogo do Brazil, the organizers thanked the sponsors Casa de Campo and the Marinafor the hospitality, including a happy hour at the docks for participants.