Dominican tennis star bags Grand Slam euros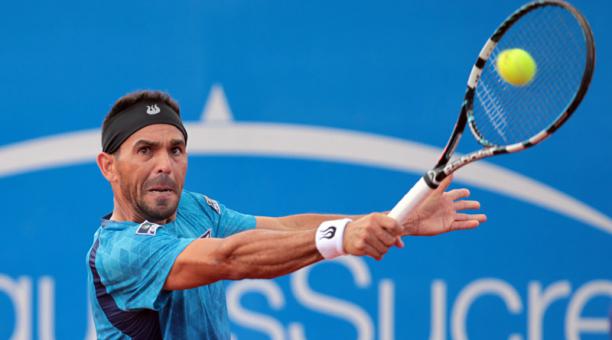 Victor Estrella. Photo elnuevodiario.com.do
Paris.- The 90th seeded Dominican Victor Estrella is already guaranteed 60,000 euros, a tidy sum that could rise if he continues advancing in the Grand Slam being played on clay courts at Roland Garros in Paris, elnuevodiario.com.do reports.
The highest ever ranked Dominican tennis player has added 45 points, and needs10 more to make the cut.
Thus far Estrella has 25,000 euros in the bag for classifying directly in the tournament, while the remaining 35,000 euros was won in the first round.