Pujols: 3rd Dominican, 9th major leaguer with 600 homers(Correct)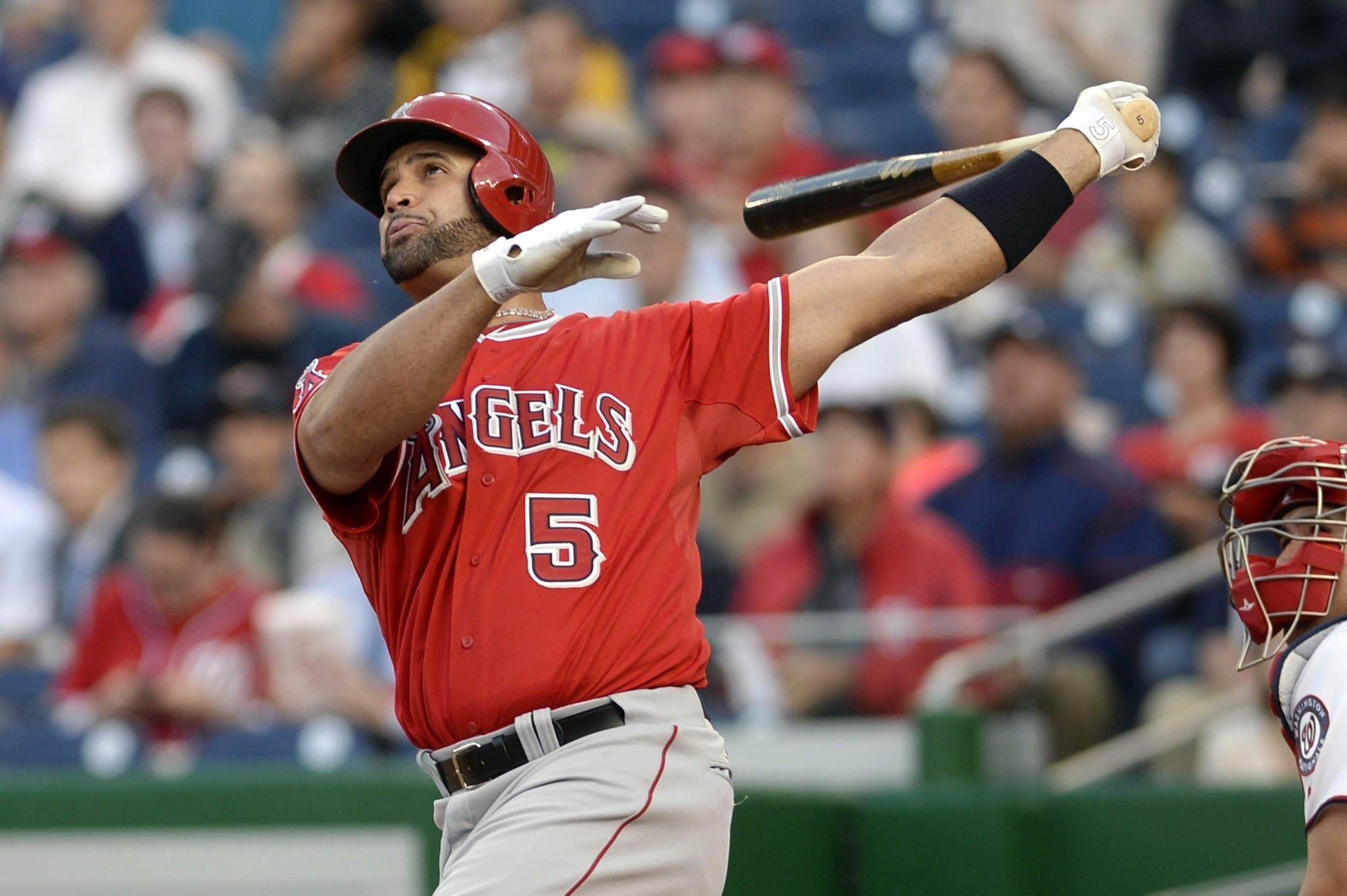 A. Pujols. Photo courtesy of LATIMES:COM
Anaheim. – Los Angeles Angels' slugger Albert Pujols on Fri. slammed an Ervin Santana pitch over the left field fence for a history-making 600th home run during the second inning of a baseball game against the Houston Astros, in Anaheim, Calif.
Pujols has become the ninth player in Major League Baseball history to hit 600 career home runs with his grand slam on Saturday.
Pujols becomes first player to slam his way into 600-HR club, and third Dominican in the exclusive, after Sammy Sosa (609) and Alex Rodriguez (696).