Women's Golf explodes to 704 venues, 46 nations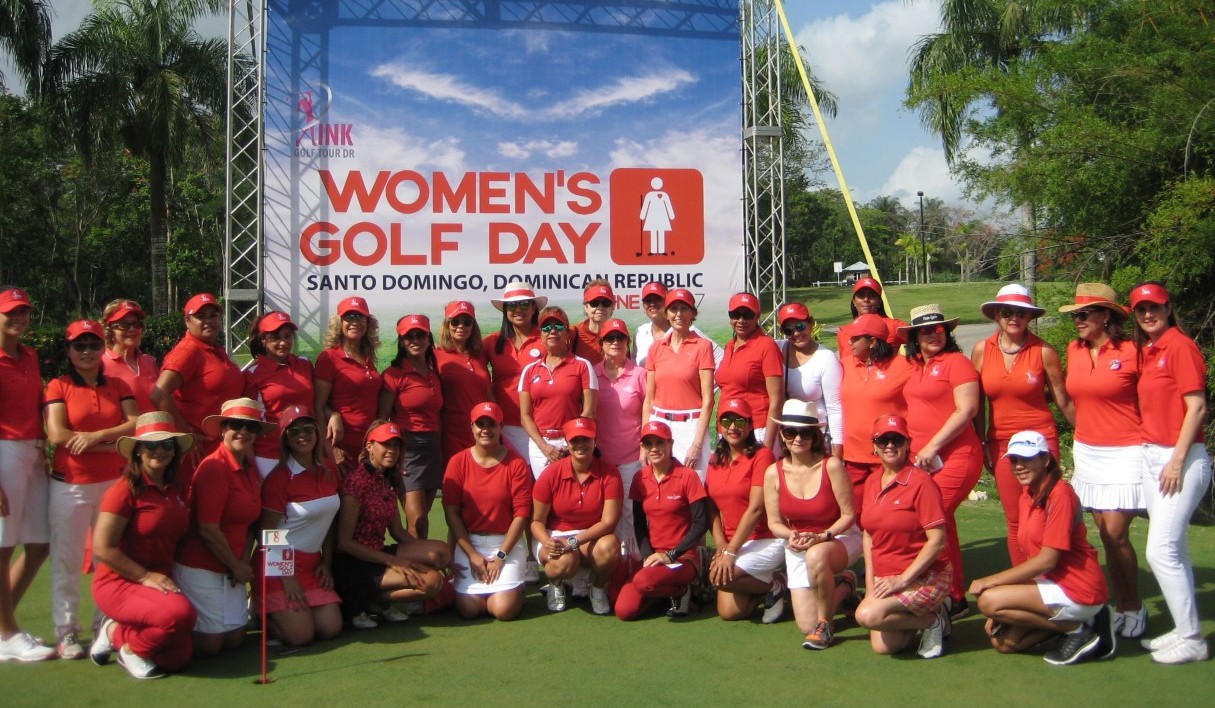 Santo Domingo.- The 2017 Women's Golf Day (WGD) was a record-breaking success, with a social media presence spurred by its #womensgolfday campaign contributing to the visibility of this worldwide golf engagement initiative.
While the numbers are impressive, the most compelling fact was 99% organic growth across all channels and WGD's primary hashtag #womensgolfday received more than 15 million impressions to nearly 10 million users across Twitter and Instagram.
On June 6, more than 704 venues spanning 46 countries participated in this one-day, global initiative to celebrate girls and women playing golf and learning the skills that last a lifetime. WGD has grown exponentially, 68%, since its launch in 2016. Golf courses, driving ranges, and retail locations around the globe hosted WGD events where women and girls took part in a four-hour experience involving two hours of golf and two hours of socializing and networking.
"For quite a while, the golf industry had been looking at ways to engage women. I am pleased and excited that this one-day international event has introduced thousands of new female golfers to the sport and further impassioned golfers while transcending language, culture, religion, and race, to celebrate golf, women, and community, " affirmed WGD founder Elisa Gaudet.
"Our grassroots movement effectively leveraged old-style industry relationships with modern technology, reaching millions of people and engaging them in golf worldwide."
Pink Golf Tour DR
The women's circuit "Pink Golf Tour DR" successfully carried out "Women's Golf Day," an international event that aims to generate a global impact on women's golf, inspire action in this sport and celebrate the young women who play golf around the world, joining more than 46 countries and 400 locations that hosted the same activity simultaneously.
The event where the female sparkle and joy reigned was held at the Cayacoa golf links with the participation of more than 60 women, 30 beginners, who for the first time had contact with this sport and who received clinics and instructions from the renown Dominican players Karina Sanchez and Franklin Frías. In addition to 35 experienced golfers, who played a nine-hole scramble tournament and integrated into the learning process of beginners on the course.
The event was dedicated to Ms. Carmen Jane Bogaert, a major promoter of the sport at the local level, who for years has promoted women's and youth golf in the Dominican Republic, her successful career deserved the recognition of the ladies who form part of the renowned Pink Golf Tour circuit.
More info in Spanish at www.golfdominicano.com