Dominicans dispatch Canada, advance unbeaten at Pan Am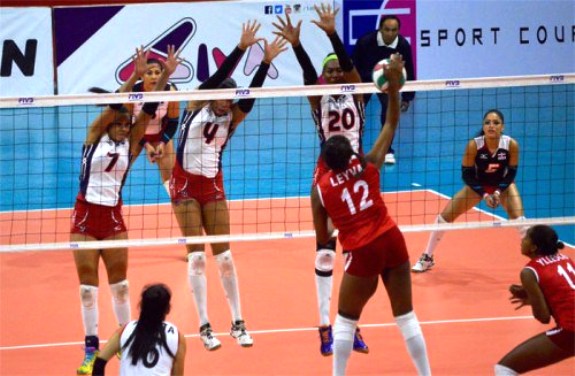 Photo of action by ElSoldeSantiago.com.do
Lima Peru.- The Dominican women's team easily dispatched Canada (25-19, 25-11 and 25-16), maintaining their unbeaten lead (3-0) in Group B of the XVI Pan American Cup held in that city.
On Tuesday the Dominicans will seek (6pm time) to maintain their undefeated Pan American Cup when they face the Cubans.
The Dominicans rallied behind the onslaught by Brayelin Martinez and Bethania de la Cruz, helped by center Jineiry Martinez, who mercilessly spiked the opponents .
Martinez, who was resting on Sunday, scored 13 points, followed by de la Cruz's 11, while Jineiry Martinez and Gina Mambru scored seven each.