Play to resume at Quisqueya Stadium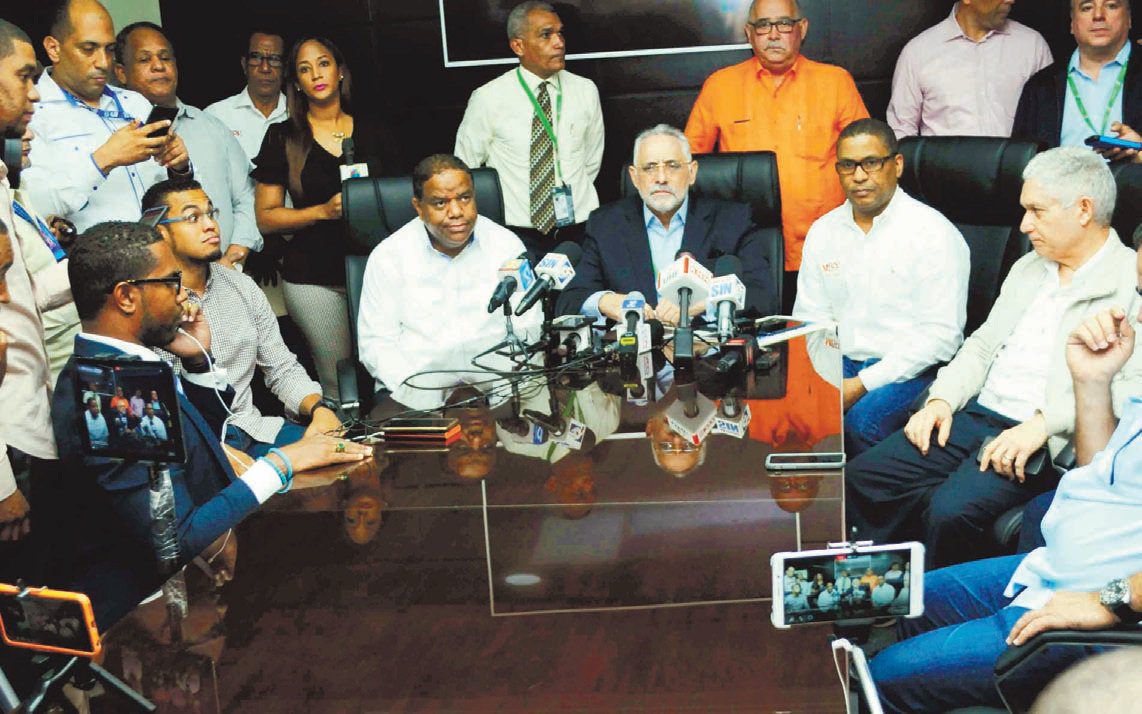 Lidom press conference. Credit: hoy.com.do
Santo Domingo.- The Dominican Republic Professional Baseball League (Lidom) announced Thursday the rescheduling of the winter baseball championship's semi-final series following a fire that damaged the press stands and cafeteria in the Quisqueya Juan Marichal stadium, destroying the area known as the Seventh Heaven.
Lidom president Vitelio Mejía thanked president Danilo Medina, the Ministries of Public Works and Sports, and the Fire Service for services rendered.
Mejía announced that play would resume on Tuesday January 2nd at the Quisqueya Juan Marichal stadium while the damaged areas are cleared.
"The changes to the calendar will extend the semifinal round and two games will be played in the stadium in the capital. The "Round Robin" or semifinal series was originally scheduled to end on January 16th, but will now continue until the 18th, while two games will be played on January 4th and 6th, at 2:00 p.m. and 7:30 p.m.," according to a communiqué from Lidom.