Dominican Winter Baseball resumes in San Francisco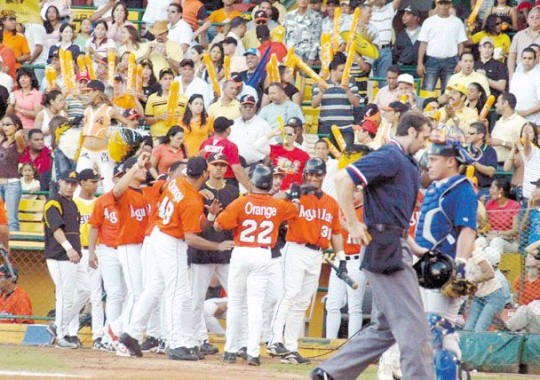 Santiago.- In one of the Dominican Winter Baseball's two games Tues. night Santiago's Aguilas will face San Francisco's Gigantes as the 2017-18 tournament resumes.
The Aguilas will be the visitors in San Francisco's Julián Javier Stadium, where they seek to continue their winning ways in the final series, and a championship berth.
The Tigres of Santo Domingo and Estrellas of San Pedro round out the teams in the 'round robin' playoffs.