Downpours reboot Dominican Baseball playoffs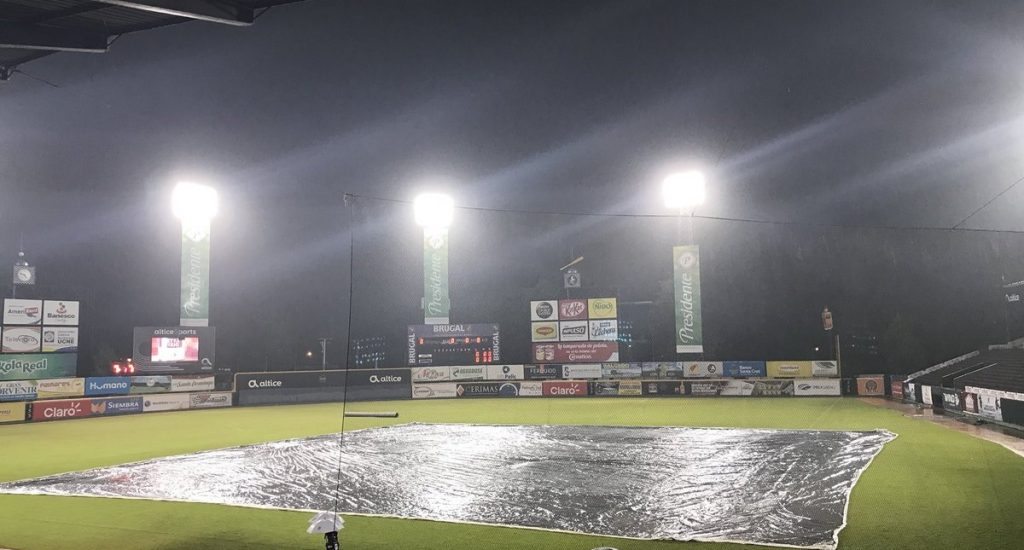 Tarp covers Quisueya infield. Photo elnuevodiairo.com.do
Santo Domingo.- The rains across the country forced the suspension of the Dominican Winter Baseball playoff games scheduled for Sun.
The games between Santiago's  Águilas and Santo Domingo's Tigres was held up from early afternoon as a drizzle turned to downpours, forcing the umpires to call it a rainout around 6:15pm.
San Francisco's Gigantes were hosting Santo Domingo' Leones in one of the 18 games yet-to-be played, but the rains complicated the calendar.
Both games were rescheduled for Thursday, Jan. 11 in the same hour as the previous days, the only open date in the calendar.